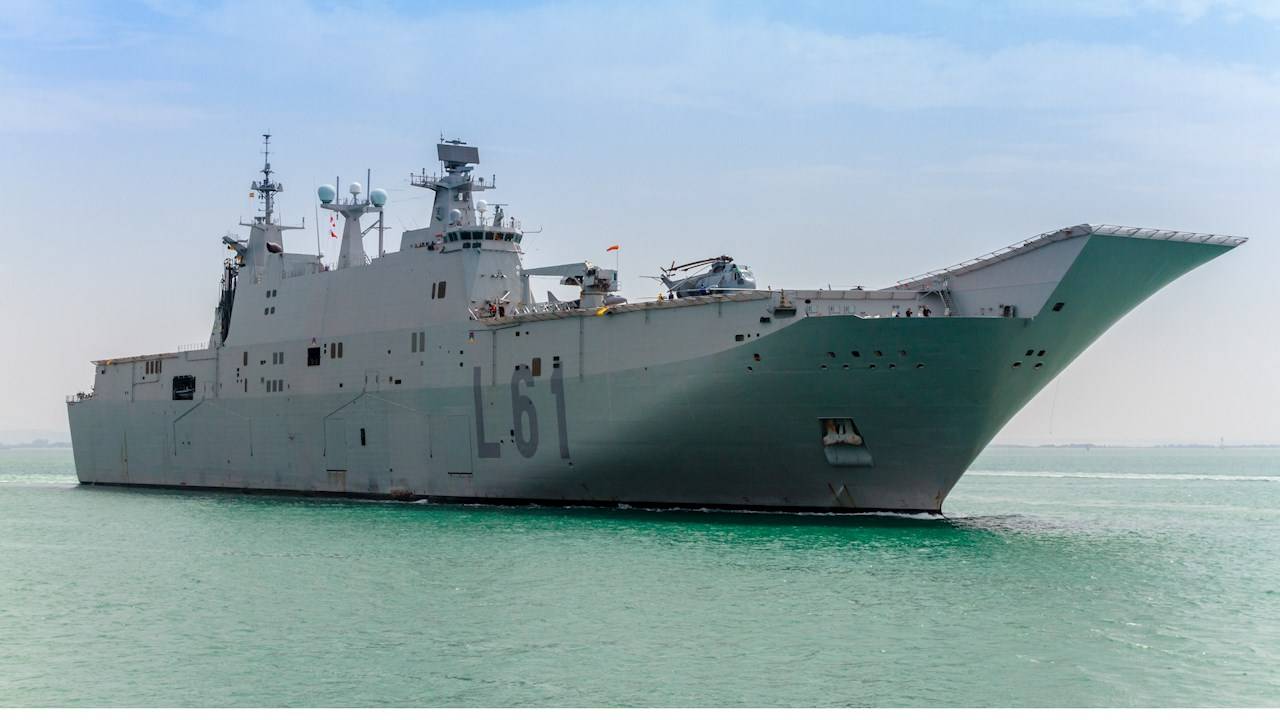 Spanish Warship Set for Propulsion Refit
ABB said it has secured a contract with the Spanish state-owned Navantia shipbuilding company to retrofit the Spanish Navy flagship Juan Carlos I with an electrical propulsion system based on dual ABB Azipod units. Due completion in 2025, the project is the first of its kind on a naval ship.
The contract follows a study undertaken by ABB in 2020 to determine the feasibility of installing new propulsors on the ship. The study identified ABB Azipod as a solution to meet the vessel's requirements for reliability, efficiency, maneuverability and safety, the manufacturer said.
The 230.82-meter-long Juan Carlos I is a multi-purpose amphibious assault ship-aircraft carrier built by Navantia and commissioned in 2010.
Sindre Satre, Business Line Manager, Coast Guard and Navy, ABB Marine & Ports, said, "We already have a long track record with highly efficient solutions on the commercial market and now see that our technologies are becoming increasingly viable also for naval vessels."
ABB's scope of supply for Juan Carlos I comprises two Azipod propulsors and medium-voltage drives, with support and maintenance available locally from the ABB service center in Spain and worldwide via ABB's global service network.
While the order represents the first retrofit of an ABB Azipod propulsion system aboard a naval vessel, the solution has been maximizing ship performance in the naval patrol segment for several years. In 2019, the Norwegian Coast Guard icebreaker KV Svalbard became the first Azipod-powered vessel to reach the North Pole, where the system's maneuverability and icebreaking capabilities proved critical.
The post Spanish Warship Set for Propulsion Refit appeared first on MarineLink.