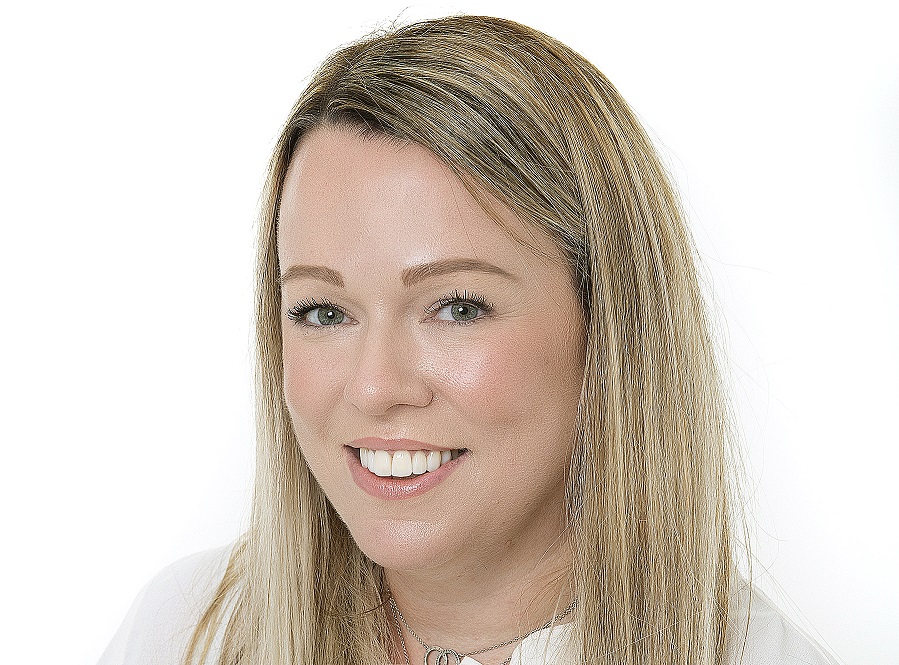 Levelling up the gender gap in logistics
DG International head of airfreight Laura Odell started in the industry by chance but has since established a longstanding career.
If there is one piece of advice UK-based DG International's female head of airfreight would give to others climbing the corporate logistics ladder, it would be to hone your communication skills.
Laura Odell says her efforts to build good relationships within the close-knit airfreight and logistics community has been key to her progression.
"Building my relationships and a network of people is really important in this industry."
She quickly discovered early on in her career that many interviews are set up through word of mouth and carried out in informal settings.
"Everyone knows everyone in the industry," she says, recalling one memorable experience: "I got chased through a car park by an import manager who'd been told about me by a friend of mine.
"We worked on the same trading estate and he was shouting my name to get my attention. I then had an interview for the job in a pub."
These unorthodox recruitment methods, in addition to the industry's willingness to look beyond formal educational qualifications and invest in niche industry skills and knowledge training, benefited school leaver Odell.
Like many young people, she didn't have a career path in mind.
"At 16 I had no idea what I wanted to do with myself," she says.
Living near Heathrow Airport in London during secondary school, a friend's father told her about training scheme run by an organisation called 'Freight Train (UK) Ltd'.
She attended an open day and was subsequently placed within the air import department of a small company at Heathrow Airport to learn on the job while undertaking a qualification.
"I knew nothing about the freight industry," Odell admits.
But the small size of the company enabled her to get involved in operations with a more hands-on approach than she may have experienced at a bigger company.
"I learned (about) customs entries. We dealt with some unusual commodities, amongst more standard products."
She adds: "It was quite nurturing for me to come into that environment as a first job. The lady who I worked with taught me everything."
"Having that opportunity was a good elbow into a career."
Climbing the ladder
Air imports launched Odell's career, with early roles including import coordinator at Walker Freight Services for 14 months from January 2001, then senior import coordinator for seven years at ConneXion World Cargo Limited.
But she decided there were limited progression opportunities within the air imports sector and wanted to widen her scope of experience.
She moved into the exports business, which had a more commercial focus: "I learned a lot about pricing, procurement, tenders and RFQs." She adds: "And that's what I've been focusing on for the last 14 years."
She worked as a sales support representative at both Kuehne + Nagel and RH Freight, and then in procurement and allocation at Damco for over three years.
Following this, she became assistant commercial manager at Yusen Logistics (UK) for four and a half years.
Before joining freight forwarder DG International in September last year, Odell spent nearly a year and a half at Zencargo, firstly as airfreight procurement manager and then as head of air (demand & supply) Europe.
Despite now being an experienced freight forwarding professional, she has suffered from 'imposter syndrome' in the past.
Odell's first-ever female manager, who she worked with at Zencargo, identified that Odell might be experiencing imposter syndrome.
"She recognised straightaway that I had self-confidence issues, and that I needed, not reassurance, but to know I was doing a good job.
"Whenever she got any kind of feedback on me, she'd share it with me. I don't think I'd ever got feedback proactively before.
"I'd never heard of imposter syndrome before, but learning about it helped me understand myself a lot more. When you put a label on it you realise that you can actually do things to maintain your confidence levels and be assertive."
She adds: "With imposter syndrome it's about being more positive and talking more positively to yourself and looking back at your past achievements to validate that you are deserving of the role or task you are doing."
Workplace coaching
Odell was also offered workplace coaching because her manager at Zencargo wanted to offer her the chance to speak to a neutral party.
"I was a bit sceptical about it at first, because I wasn't really sure what it would entail, but the coach really helped me.
"It was an opportunity for me to air any worries I had or things I wasn't sure about and offer advice."
In turn at DG International, she has offered help to more junior colleagues to increase their confidence and support their learning, development, and career progression.
"As a result of the mentoring and the coaching that I've had, it's something I'm very interested in doing."
"I think it doesn't just help the mentee, I think the mentor gets a lot from the experience as well. I think you learn and develop a lot."
Supporting women
With a turnover of £150m in 2022, DG currently has 150 staff, 45% of which are female. Furthermore, 75% of the air cargo team are female.
"DG certainly encourage female employees in the business," says Odell. "Since I've joined, I've been given the autonomy to make decisions and to speak up and make changes within the business to enable me to focus on growing the airfreight product."
To support women in the workplace, DG is currently reviewing enhanced maternity pay. It also holds keeping-in-touch days for staff on maternity leave and offers support plans for women returning to work, which aims to help retain female staff.
"This obviously helps tackle nervousness about returning to work after being off for a long period of time. It's so daunting going back to work after being off for nine months to a year. Essentially, we offer as much support as women need."
Rather than stepping back from duties once she became a parent, Odell says she was spurred on to further carve out her career.
"Before I had my children, I wasn't very ambitious. Afterwards, although I love being a mum, I wanted to have something for myself.
"That's when I really started to focus on what it was that I wanted. And I never actually thought I'd get this far."
DG also runs an internship scheme, which Odell can attest to the value of, to attract young talent to the industry.
The scheme attracts young people from a variety of backgrounds and is an alternative option to university.
It enables participants to gain quality hands-on experience within each department of the business and aims to immerse them in the business, rather than just utilising them for basic tasks.
"Participants do rotations of the different company departments," says Odell. "They have an overall scheme manager, but also have the support of department managers."
This approach aims to provide a more valuable and educational experience and benefits quality recruitment and retention in the long run.
A 50-50 gender split is encouraged within the scheme.
Odell explains: "This means there's a fair chance for an equal amount of females and males to join the company."
Compared to when she started her career, Odell says there are definitely more women working in the overall industry now.
"The companies I worked at were male-dominated. All my managers were male up until recently."
However, she says, one of the challenges for recruitment and retention in logistics and airfreight is tackling the belief that there is more of a gender imbalance than there actually is.
"The gender ratio is not as bad as everyone thinks. But when you speak to anyone about the airfreight industry, they say it's a male-dominated industry. And I think that could put people off.
"I do think that we need to start changing the narrative and highlight there are more and more women."
DG International appoints Odell as it looks to expand in air cargo
The post Levelling up the gender gap in logistics appeared first on Air Cargo News.