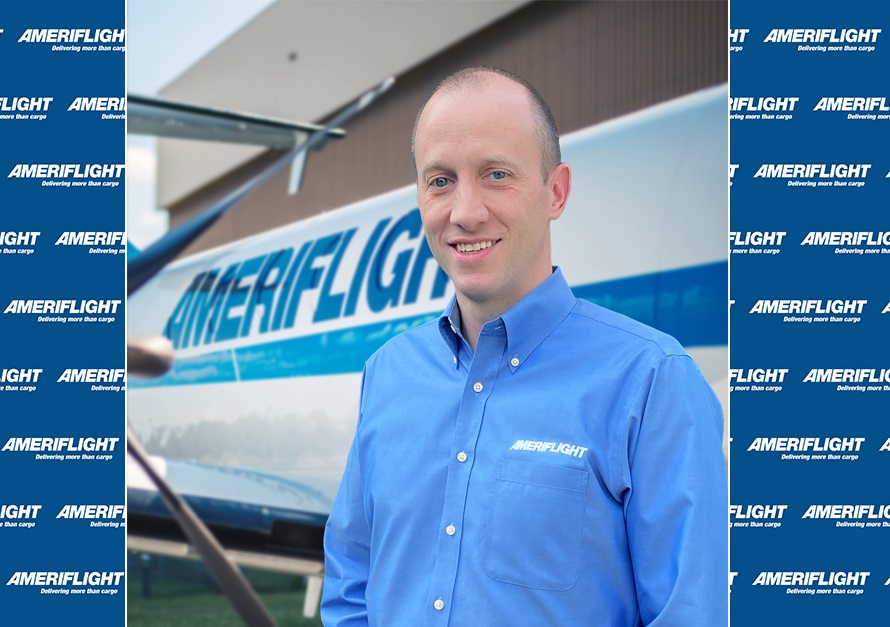 New president for Ameriflight's US cargo airline Wiggins Airways
Ameriflight subsidiary Wiggins Airways has appointed Paul Halter as president.
Halter is currently vice president of airline operations at US Part 135 cargo airline Ameriflight.
This leadership change follows the announcement by current Wiggins Airways president Donna Nixon that she will retire at the end of the year after 36 years with the company.
Halter will continue to report to Ameriflight chief executive and president Alan Rusinowitz, and will retain a portion of the responsibilities of his current role.
As the president of Wiggins Airways, he will also be responsible for planning and executing current and future business operation strategies at the airline.
"Paul knows our niche of the airline industry inside and out, and he has a proven track record of effective leadership, delivering value to both customers and employees," said Rusinowitz.
"He is a well-established leader, and I am confident that he will guide Wiggins through many successes. We are pleased to have him in this new role."
Halter has an extensive background in airline operations with a focus on safety culture, network planning, and customer support. He brings over 29 years of experience to the position.
He joined the Ameriflight team in 1994 as a dispatcher and has since held several positions within Ameriflight, including operations manager, director of west region base operations, director of airline operations, and, most recently, vice president of airline operations.
"I have worked alongside our Wiggins colleagues for nearly a decade, and I am thrilled to now be at the helm of this long-standing company that has continuously and strategically evolved to maintain success over the years," said Halter.
"I have inherited a great group of people with a familiar mission, delivering priority cargo quickly, safely, reliably, and on time.
"As President, my intention is to strengthen Wiggins through innovative solutions for our customers while ensuring safety stays at the top of everyone's mind. I believe we have a great future in front of us and I'm excited to get started."
Ameriflight enters the drone era
Cargo airline Ameriflight to buy 35 VTOL air cargo drones
The post New president for Ameriflight's US cargo airline Wiggins Airways appeared first on Air Cargo News.