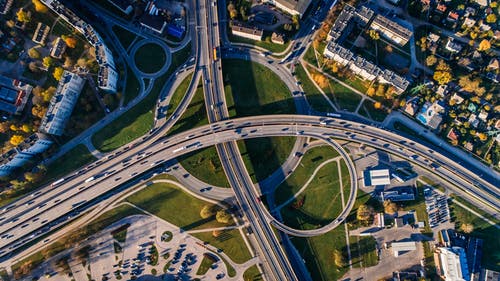 The future of intermodal transport and multimodal logistics
Intermodal transport and multimodal logistics are concepts that are increasingly appearing both in studies by logistics experts and on the agenda of the European Economic and Social Committee. It is often said that making modes of transport complementary is a major step towards greener transport. At the same time, the development of efficient and sustainable multimodal transport and logistics is only possible if the problems that make multimodal transport more expensive, slower and less reliable are resolved, especially compared to single-mode road transport.
Creating a level playing field
To improve multimodal traffic, in addition to technical innovation and addressing the challenges of competitiveness, it is necessary to fully internalize external costs for all modes of transport in order to create a level playing field. It also means taking serious steps to maintain and restore Europe's separate wagonload system, to connect strategic infrastructure (such as ports) to rail solutions, to invest in industrial access roads and to involve large logistics companies in the modal reorientation of their flows.
Efficient and continuous multimodal freight flows
Attention must also be paid to other problems associated with multimodal transport (excluding the additional costs of transshipment and additional transaction costs), such as long delivery times, complexity, higher risk and less reliability, which make it difficult to deploy multimodality. Measures are therefore needed to make multimodal freight transport competitive and to create efficient and uninterrupted multimodal freight flows that cost as much as one mode of transport.
Adequate infrastructure
There is also a need to encourage the railway sector to better adapt to the open market and to address the lack of punctuality, reliability, predictability and flexibility that negatively affect multimodal solutions involving rail transport, while inland waterway transport needs to improve cross-border transport capacity. Adequate terminal infrastructure is essential for the future of the transport and logistics sector to be truly rooted and successful.
Smart digital solutions
For multimodal transport to be successful, it is essential to ensure that regulations governing, for example, the transshipment of dangerous goods between different modes of transport are harmonized and that other regulatory and practical issues that may hinder the interoperability of different modes of transport or transport between countries are addressed. A number of barriers to intermodal transport could be addressed through smart digital solutions, such as tracking and tracing capabilities and other digital solutions that facilitate the efficient management of multimodal transport flows.
Reduce the predominance of road freight
Multimodal transport would also to some extent facilitate the interaction of environmentally optimal modes of transport, including reducing the dominance of road freight transport. Multimodal logistics, including in cities, would facilitate more efficient planning and avoid empty journeys, and the need to include freight transport in urban mobility planning.
It is equally important to avoid complex rules defining combined or multimodal transport, which would ensure that the providers of these transport services are entitled to financial support and special market access rules.
Author: Roland Peterson, logistics expert
Image: pexels.com