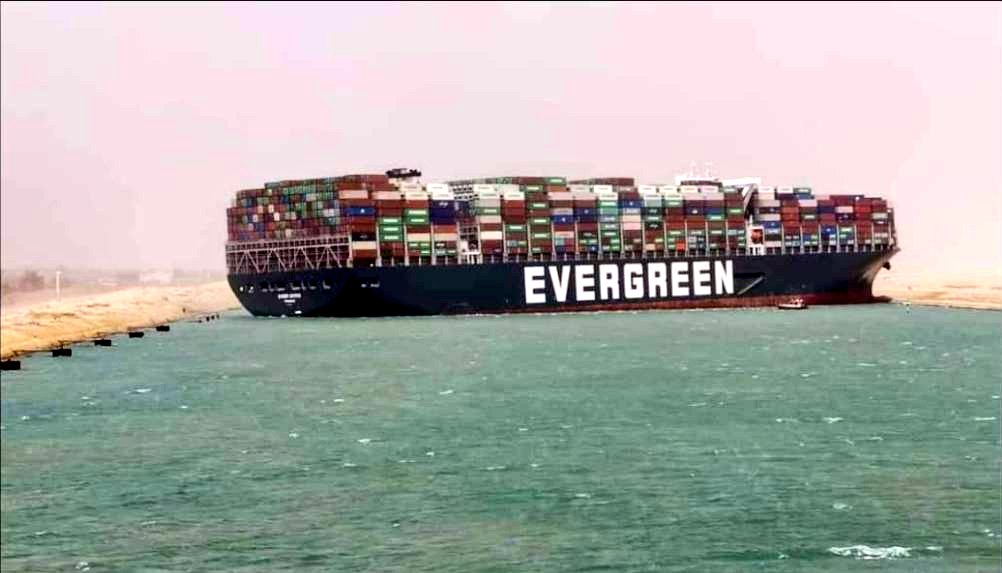 The Ever Given is partially afloat, raising hopes traffic can soon resume
The 400-metre (430-yard) long Ever Given was successfully re-floated at 4.30 am local time (0230 GMT) and was being secured, Inchcape, a global provider of marine services said on Twitter.
A huge container ship blocking Egypt's Suez Canal for nearly a week has been partially refloated, raising hopes that the busy waterway will soon be reopened for a big backlog of ships.
The 400-metre (430-yard) long Ever Given became jammed diagonally across a southern section of the canal in high winds early last Tuesday, halting traffic on the shortest shipping route between Europe and Asia.
Marine traffic through the canal will restart once the ship is directed to the lakes area – a wider section of the canal, the SCA said.
At least 369 vessels were waiting to transit the canal, including dozens of container ships, bulk carriers, oil tankers and liquefied natural gas (LNG) or liquefied petroleum gas (LPG) vessels.
Source: indianexpress.com
#evergiven ship floated successfully in #suezcanal pic.twitter.com/lCvc67v9KZ

— ⚓ Capt. Yousif ⚓ (@CaptJoo2023) March 29, 2021
#BREAKING: Stranded Ever Given vessel in the Suez Canal was successfully refloated, no official confirmation yet.#Egypt #Suez #SuezCanal #EVERGIVEN #Evergreen #BreakingNews #SuezCrisis #SuezBLOCKED | #السفينة_الجائحة #عاجلpic.twitter.com/HxFAW2LUzw

— Egypt Today Magazine (@EgyptTodayMag) March 29, 2021