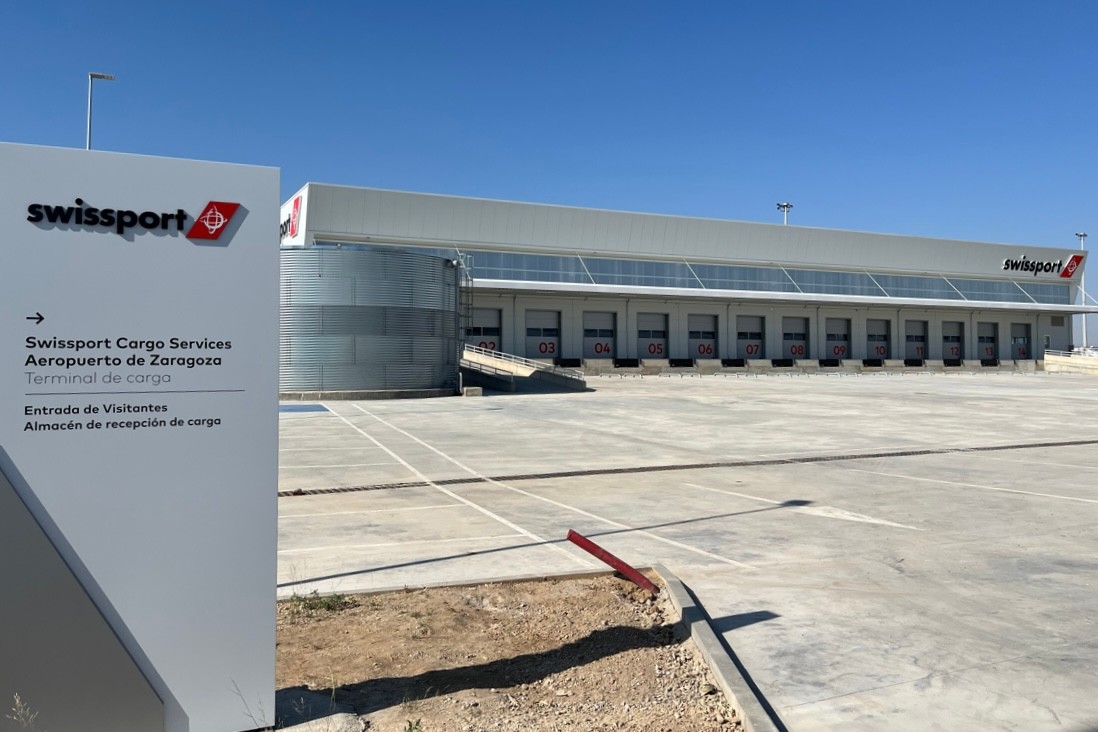 Swissport opens air cargo terminal in Spain
Swissport is growing its cargo business in Spain with the opening of a new air cargo terminal at Zaragoza Airport.
The new cargo terminal, which officially opened for business in October, spans more than 4,000 sq m.
The facility has 14 truck docks for fast pick-up or delivery of general and express cargo.
Swissport has been present in Zaragoza since 2015, providing passenger services and ramp handling to global airlines flying to the region, and now air cargo handling.
The company's cargo network now covers five Spanish airports, including Barcelona, Madrid, Malaga, Valencia and Zaragoza.
"The expansion of our Spanish cargo network is a direct response to the growing demand for air cargo handling capacity," said Franck Serano, cargo director of Swissport Spain.
"We are proud to support the success of the airport and to contribute to its future growth and that of the airlines operating at this important cargo hub."
"The opening of our new cargo terminal at Zaragoza Airport underlines Swissport's strategic commitment to further grow our air cargo services globally," added Dirk Goovaerts, chief executive Continental Europe, Middle East, and Africa & global cargo chair of Swissport.
"By implementing innovative technologies such as self-service cargo kiosks, door management systems, slot booking and Bluetooth ULD tracking at more and more locations, Swissport is adding customer value and continuously enhancing operational efficiency in air cargo handling."
Swissport takes majority stake in Düsseldorf Airport cargo handling unit
Swissport joins IATA Africa initiative
Swissport gains IATA pharma standard in Liege and Toronto
Swissport adds new Dublin Airport pharma facility
The post Swissport opens air cargo terminal in Spain appeared first on Air Cargo News.