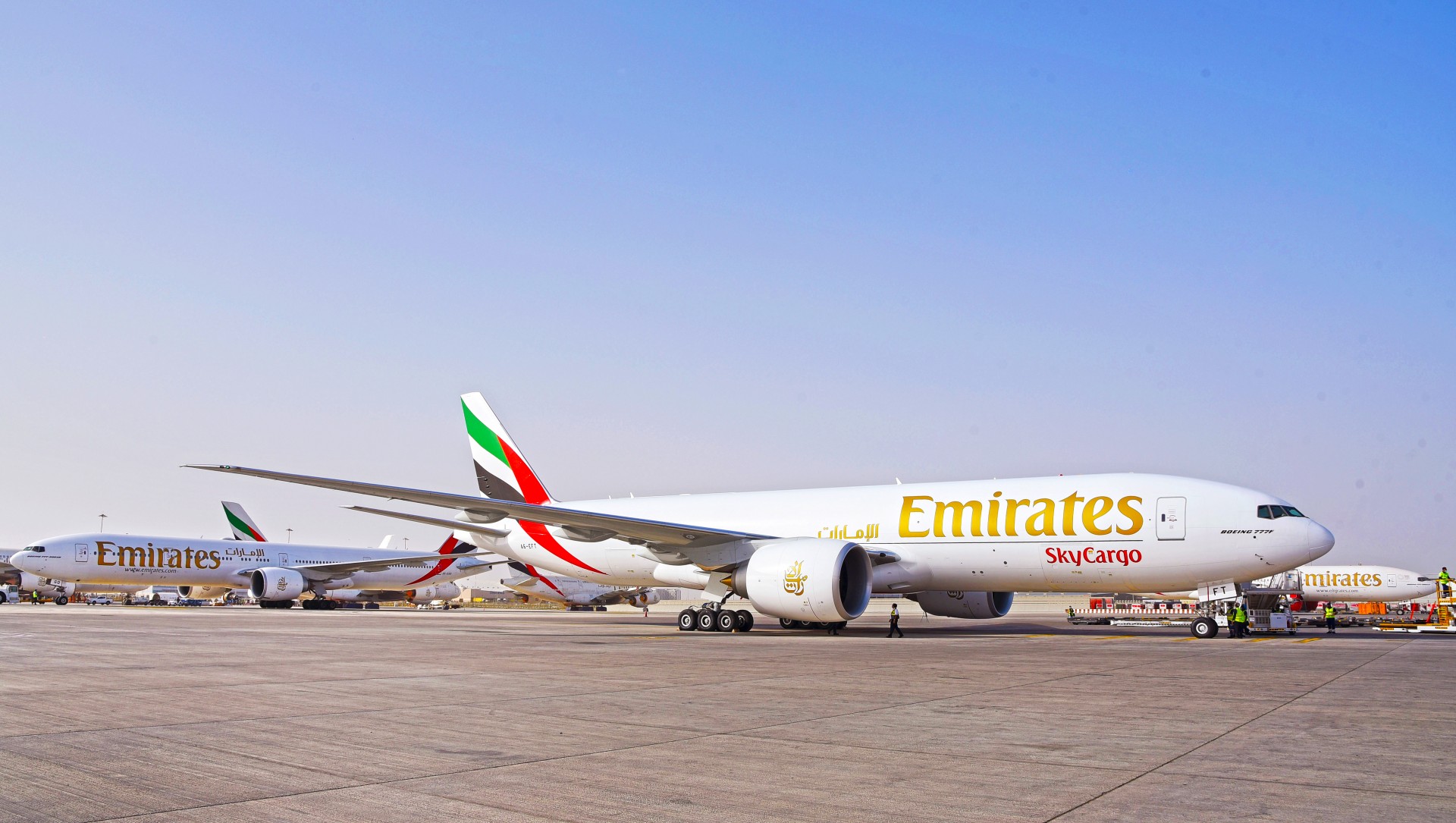 Emirates sees cargo volumes climb in H1
Emirates registered a double-digit percentage improvement in its cargo volumes in the first half of its financial year as it continued to re-introduce belly capacity following the Covid pandemic.
Between April and September, Emirates SkyCargo saw its cargo volumes increase by 11% year on year to 1m tonnes of cargo "despite an overall softening in the global cargo market".
The increase reflects a 25% increase in available tonne km as the carrier ramped up passenger services following the pandemic.
Emirates added: "This [volume increase] reflects the cargo division's ability to meet customer demand with specialised products, and the excellent network options on offer with its freighter and bellyhold cargo operations."
The cargo volume performance mirrors that of other carriers with passenger operations – IAG and Lufthansa also saw their cargo volumes increase in the first nine months.
However, declining rates resulted in lower cargo revenues at both of these European airlines despite the volume improvements.
Overall revenues at Emirates – both passenger and cargo – were up 19% to $16.2bn and profits improved by 136% on last year to a record $2.6bn.
"The airline's record performance is attributable to the strong passenger demand for international travel across markets and Emirates' ability to activate capacity to match demand," the carrier said.
Meanwhile, sister company dnata saw its cargo volumes decline by 5% year on year to 1.3m tonnes "reflecting further softening of the global air freight market after a pandemic-driven surge".
Looking ahead, the group said that it was "keeping a close watch on headwinds such as rising fuel prices, the strengthening US dollar, inflationary costs, and geo-politics".
Emirates SkyCargo goes live on CargoAi's CargoMART
Emirates SkyCargo reports heightened demand for long-term deals
The post Emirates sees cargo volumes climb in H1 appeared first on Air Cargo News.