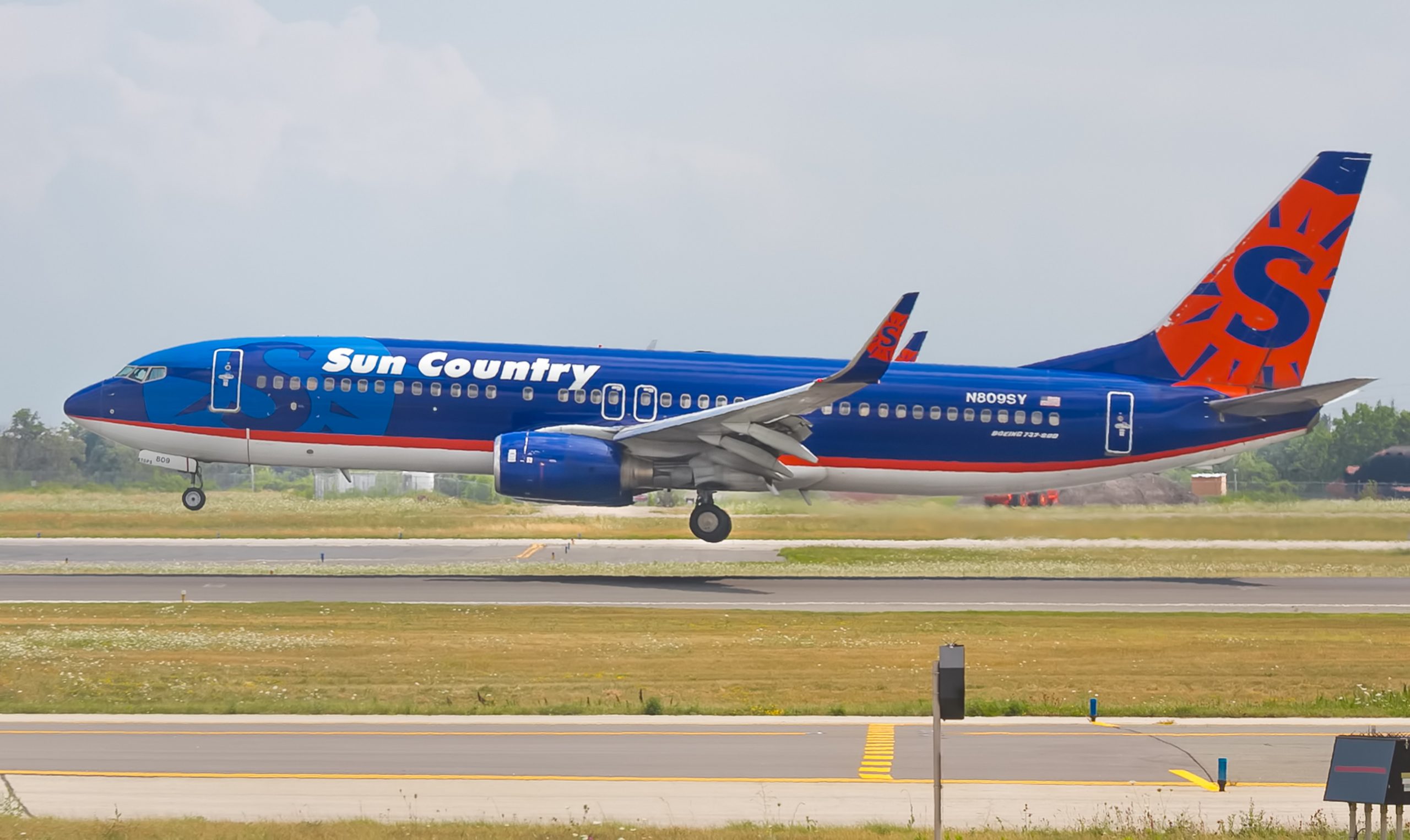 Sun Country files for IPO on back of Amazon deal
Minneapolis-based Sun Country Airlines Holdings Inc. has filed a registration statement on Form S-1 with the Securities and Exchange Commission (SEC) relating to a proposed initial public offering of its common stock. 
Sun Country has managed to navigate the pandemic more successfully than many of its peers due mainly to a cargo deal with Amazon that was agreed in late 2019. Under the agreement Sun Country agreed to operate ten cargo aircraft for Amazon, but this number was increased to twelve in 2020 as e-commerce demand escalated.
In its filing with the SEC, Sun Country stated that the cargo deal generated more than $17 million in revenue for the airline in the first nine months of 2020. Sun Country did not report any cargo revenue in 2018-2019.
In the filing, the company said it did experience a "significant decline" in demand because of the pandemic, but its "diversified and flexible business model" allowed it to mitigate the impact of COVID-19 "better than any other large U.S. passenger airline."
Sun Country was acquired by Apollo in 2018. "Since the acquisition, our business has been transformed under a new management team of seasoned professionals who have a strong combination of low-cost and legacy network airline experience," the company said in the filing.
Sun Country will list its shares on Nasdaq under the symbol SNCY. The company disclosed operating revenue of $293.7 million in the nine months ended September 2020, from $537.5 million in the year-ago period. Per-share earnings fell to $1.62 from $16.22 in the January-September 2019 period.
The post Sun Country files for IPO on back of Amazon deal appeared first on Global Cargo Insight.
Photo by John McArthur on Unsplash