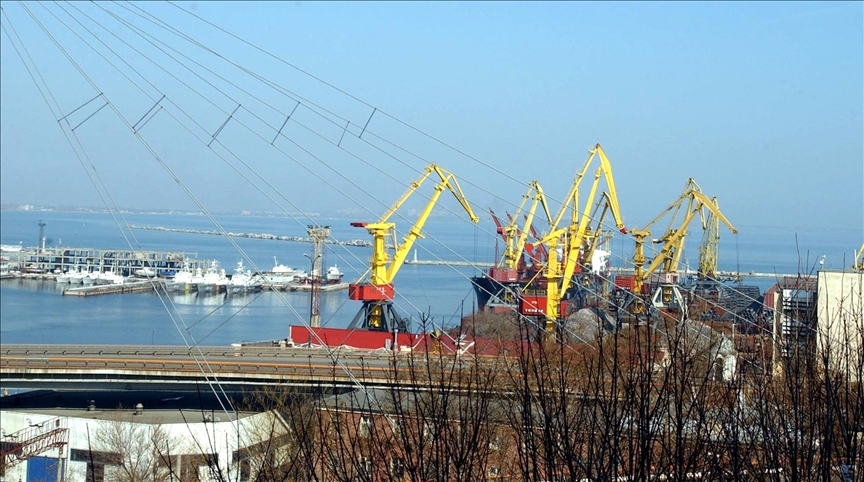 Shipping industry forecasts for 2023
According to Lloyd's List analysts, who recently presented the development of the shipping segment in 2023, the long-term consequences of geopolitical, energy and economic shocks are difficult to predict, but the shipping segment at least has a positive outlook.
The majority of experts surveyed by Lloyd's List indicate that a global recession in 2023 is inevitable. According to the agency's survey, a global recession is the main risk for shipping over the next two years. This was confirmed by around 50% of respondents. Other risks cited by respondents include regulatory measures (including the International Maritime Organization's target of zero emissions by 2050) and a surplus of ships on the market. Respondents mentioned the unavailability of new fuels (45%) and the cost of alternative fuels (26%) as additional challenges for the industry.
When asked which segment of shipping companies would be most relevant in 2023, 40% of respondents said tankers, 27% container carriers and 14% mentioned bulk carriers. More than half of the respondents (65%) believe that small private ship-owners will become a disappearing business species within 10 years.
However, these risks and disruptions to global supply chains, particularly in recent years, have not necessarily led to poor financial results, but have allowed shippers to increase their profits, according to Lloyd's List. Looking ahead to 2023, analysts cite the record results of 2022 as an example.
Container carriers
Given the gradual easing of congestion at ports, container carriers need to decide how they will manage the large (tonnage) ships they ordered during the pandemic boom years, according to Lloyd's List analysts. As demand stabilizes, fleet operators may have to draw on cash reserves built up during peak earnings.
Contract prices for the new 2023 season are likely to fall by 80%, reflecting lower spot prices, according to Linerlytica analysts. Drewry forecasts that total profits of the major liner operators will fall to $100 billion in 2023 from $275 billion in 2022.
Bulk carriers
Lloyd's List indicates that rates for all bulk segments are expected to decline in 2023 due to demand uncertainty and general volatility. The analysts surveyed indicated that dry bulk seaborne trade volumes could grow by 1% and the number of vessels by 2% or more. This is also reflected in the dynamics of new dry bulk orders, which are at their lowest level in decades. The new vessels will not reach their owners until 2026 at the earliest.
Analysts point out that sanctions are diverting Russian coal from the EU to Indian and Pacific ports, replacing it with South African coal, thus increasing tonne-kilometres overall. BIMCO confirms this idea. They expect 2024 to be more favorable for the dry cargo market, while 2023 will be more vulnerable to shocks.
Tankers
"Nothing illustrates the changes in global tanker markets in 2022 better than the international waters off Angola, which have become a hub for ghost tankers," says the Lloyd's List report. Thus, comparing December 2021 (1 tanker) with December 2022, around 20 tankers (including 16 VLCCs) were off the Angolan coast with their location signals switched off. The change of AIS (Automatic Identification System) signals allows ships to hide their presence in ports such as Venezuela, where the ship receives oil cargoes, although they are technically in international waters off Angola.
In 2022, the list of cargoes sanctioned for maritime transport expanded considerably, with Russian barrels joining Iranian and Venezuelan oil. According to Lloyd's List, at least 40 tankers from Iran and Venezuela have started working on Urals cargoes from Black Sea and Baltic ports in the last four months. Some of them occasionally appear off the Angolan coast.
At the beginning of 2023, there were about 300 tankers in the world whose actual owners are unknown. These ships carry around 2.5-2.8 million barrels per day, almost 6% of all oil transported by sea. According to Lloyd's List, at the beginning of 2022 there were only about 220 such tankers.
Overall, the world tanker fleet will be stable in 2023, despite many conflicting economic signals and the recession. However, EU restrictions on oil imports from Russia (coming into force on 5 February) are stimulating further changes in global supply.
Shipbuilding
Lloyd's List analysts believe that a full order book for shipbuilders does not guarantee the sustainability of the business. Many shipbuilders will face labor shortages in 2023 that threaten to disrupt ship delivery times.
The South Korean government has already announced visa facilitation to attract the estimated 14 000 shortages. In the short term, this will allow foreign workers, mainly from Vietnam, to apply for temporary jobs in the country.
Author: Roland Peterson, logistics expert