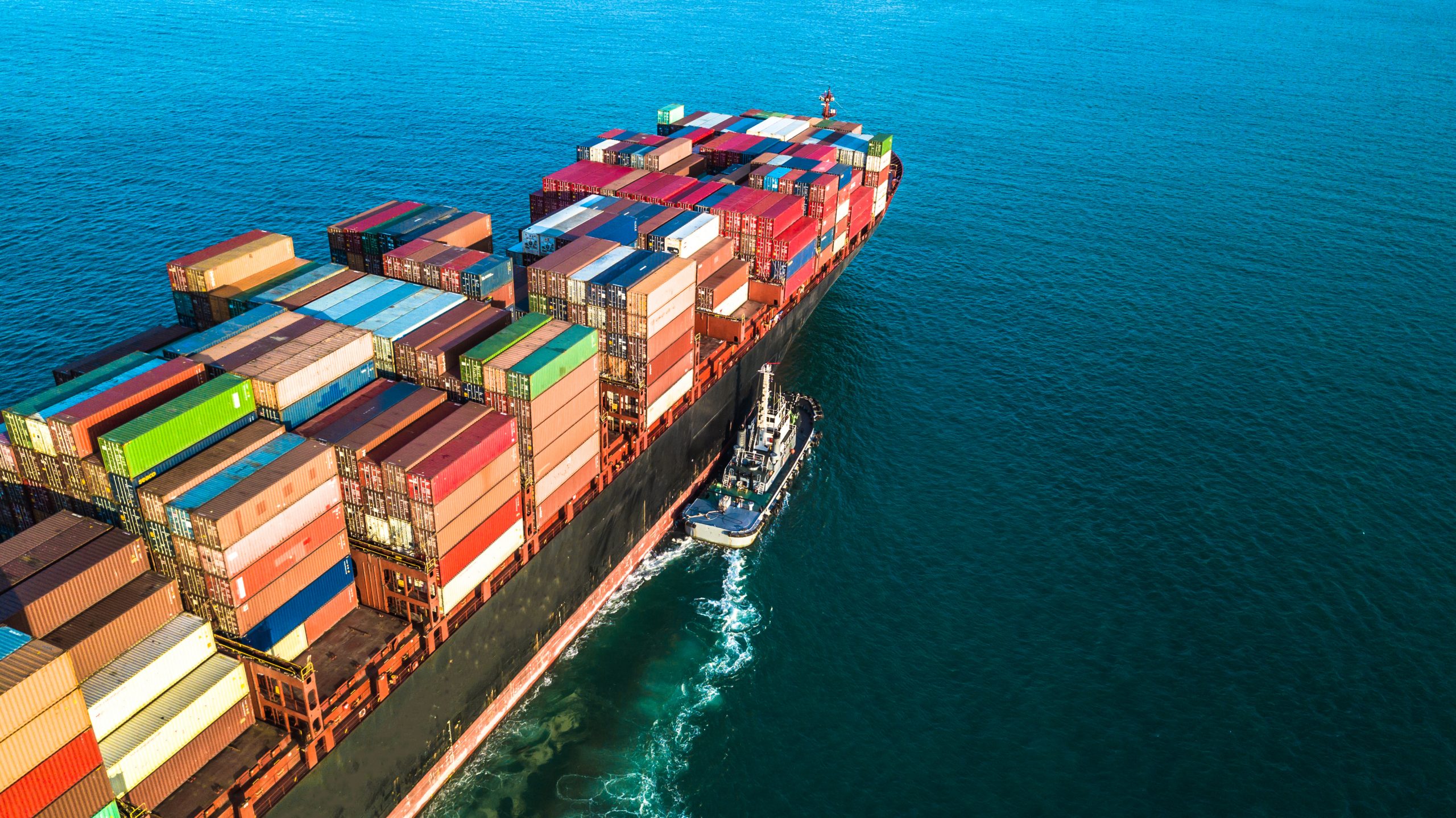 Port of Santos to berth 14,000 teu containerships
The Brazilian Navy has authorised the Port of Santos to receive vessels of 366 m in length, equating to 14,000 teu, the largest ships calling the East Coast of South America.
Currently, the port receives vessels of up to 340 m in length, with a capacity for around 9,000 teu, while the new maximum size of vessels arrivals will allow the port to handle 14,000 teu vessels.
Santos Port Authority (SPA) worked with the Pilotage of São Paulo and the University of São Paulo (USP) to study the manoeuvrability, hydrodynamic interaction and mooring plans, proving the viability of traffic of these vessels in the navigation channel.
The researchers used mathematical simulations in which the current scenario of the channel, with a depth of 15 m, and a future scenario, with a depth of 17 m, were feasible for ships of up to 15,000 teu.
Greater container traffic at the Santos port complex is on the horizon with the expected expansions of existing terminals and planning for the destination of two other areas, in Saboó, on the right bank, one for the port terminal and the other for the back port.
The port authority further expects cargo to be concentrated in Santos due to BR do Mar, a project by the Ministry of Infrastructure to encourage cabotage.
Excluding BR do Mar, expected growth is 3.3% annually for containerised cargo, generating an increase from 4.4m teu at present to 7.9m teu in 2040, as projected in the port's development and zoning plan (PDZ).
In January, the port handled 374,100 teu, representing an 11% rise over the same month last year.
The Port of Santos is the largest in Latin America. Connecting over 600 ports in 125 countries. In 2018, the port was responsible for processing 133 million tons of cargo and 4.1 million TEUs, generating USD 250 million in revenue. Primary hinterland comprises 5 states representing 67% of Brazil's GDP.
Santos is the most important foreign trade route in Brazil. Almost 27% of the country's trade balance (USD 112.3 bi) passes through the port. It is also the 39º largest container port on Lloyd's Top 100 list (the second largest in Latin America, and the only Brazilian port on the list).
Santos Port Authority is the institution responsible for managing the public port, its operations and surveillance. The company is currently undergoing a major turnaround, bringing more efficiency, transparency and competitiveness. The goal is to prepare for privatization, a process that was triggered in August 2019 and should be concluded in the next years.
The post Port of Santos to berth 14,000 teu containerships appeared first on Global Cargo Insight.