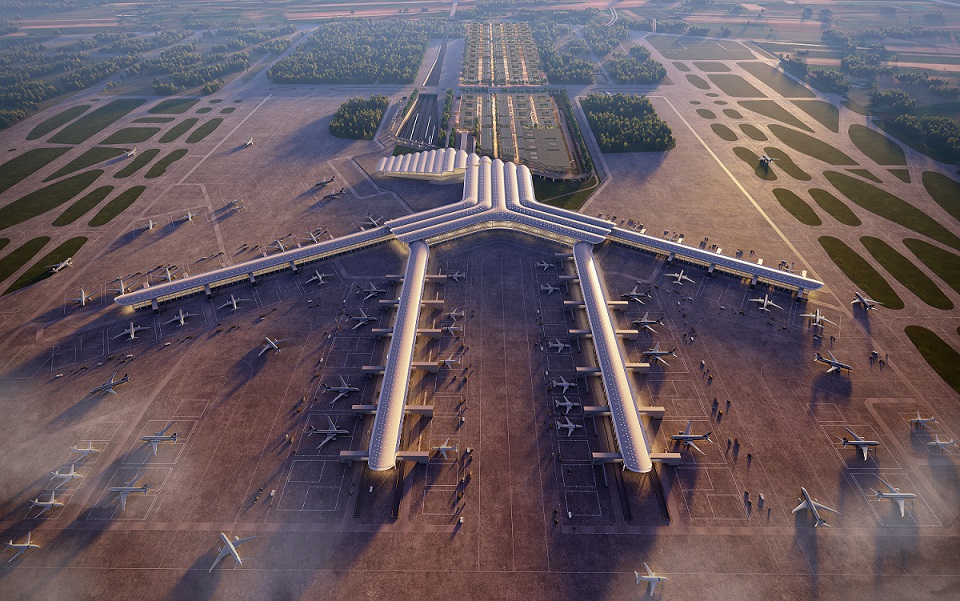 Planning continues to progress on new Polish airport
Excavations have started for a new airport in Poland that aims to form part of a transport hub for central and eastern Europe while airport operators are in the process of being selected.
The project developer, Centralny Port Komunikacyjny (CPK), said that large-scale geological excavations as well as demolition and removal works are underway at the airport site while regulatory approval continues to progress.
The transport hub is being built around 40 km outside Warsaw.
The Airport Master Plan has been prepared and the environmental decision was in July issued by the Regional Director for Environmental Protection (RDOŚ).
The General Plan has also been approved by the Minister of Infrastructure, while the Civil Aviation Authority (ULC) has issued an Air Promise, necessary for the construction of the airport.
In the autumn, CPK will apply to the local region for a location decision and the next step will be an application for a building permit. 
The commissioning of the first phase of the CPK airport consists of two runways and infrastructure with a capacity of up to 40m passengers per year. It is planned to open in 2028. 
So far, over 1,000 ha of land have been purchased by CPK under a Voluntary Acquisition Programme (PDN).
The procedure for the selection of a financial partner for the airport part has also now entered a decisive phase. 
The strategic partner will be responsible for the construction and management of the CPK airport and will own a maximum of 49% of the airport, with the rest owned by the state treasury.
Two candidates have so far announced their involvement in the proceedings: the French-American Vinci Group, one of the largest airport operators in the world, and South Korea's Incheon Airport from Seoul.
As well as a new airport, the project will also include a major rail hub and will be connected to high-speed rail lines.
Andrzej Duda, president of the Republic of Poland, said: "The CPK is an investment which I absolutely consider to be one of the most important that Poland is carrying out in the 21st century.
"We have to move forward continuously, and our direction is the Centralny Port Komunikacyjny. The Second Polish Republic had its Gdynia, a port, a city and a shipyard, built on sand from a tiny fishing village.
"Now, we have a plan and the de facto launched CPK investment, construction of one of the largest airports and transport systems not only in Europe, but in the world."
The post Planning continues to progress on new Polish airport appeared first on Air Cargo News.