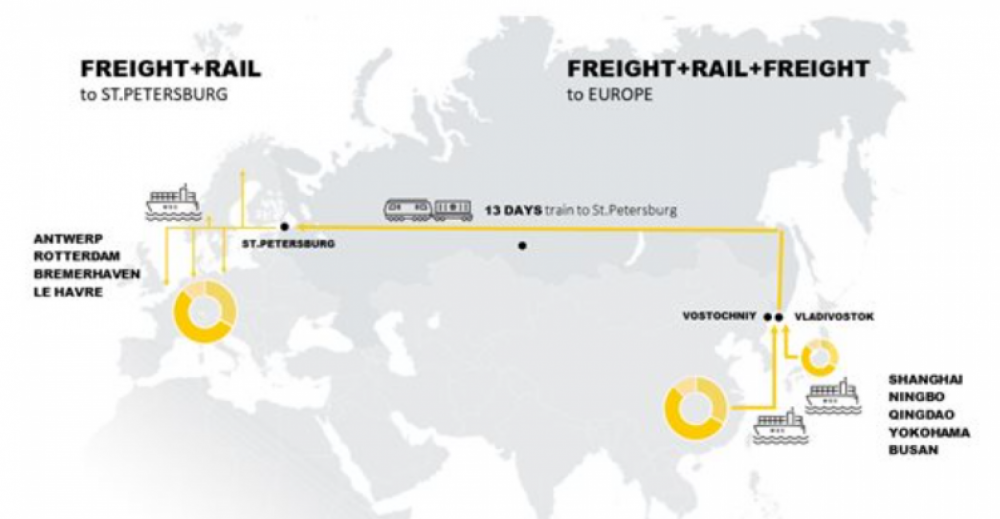 MSC launches new Asia – Europe connection
To mitigate the impact of the Suez Canal blockage MSC is launching a new intermodal rail freight option connecting Europe and Asia.
This new offer will combine both sea and rail service departing from China, Korea and Japan to Europe, via Vladivostok and Vostochniy with further feeder connections from St Petersburg.
From St. Petersburg, cargoes can be shipped directly to some of the major European hubs such as Antwerp, Bremerhaven, Rotterdam and Le Havre through our European feeder network offering an extensive coverage of ports and inland connections in the continent.
The post MSC launches new Asia – Europe connection appeared first on Global Cargo Insight.
Image source: MSC