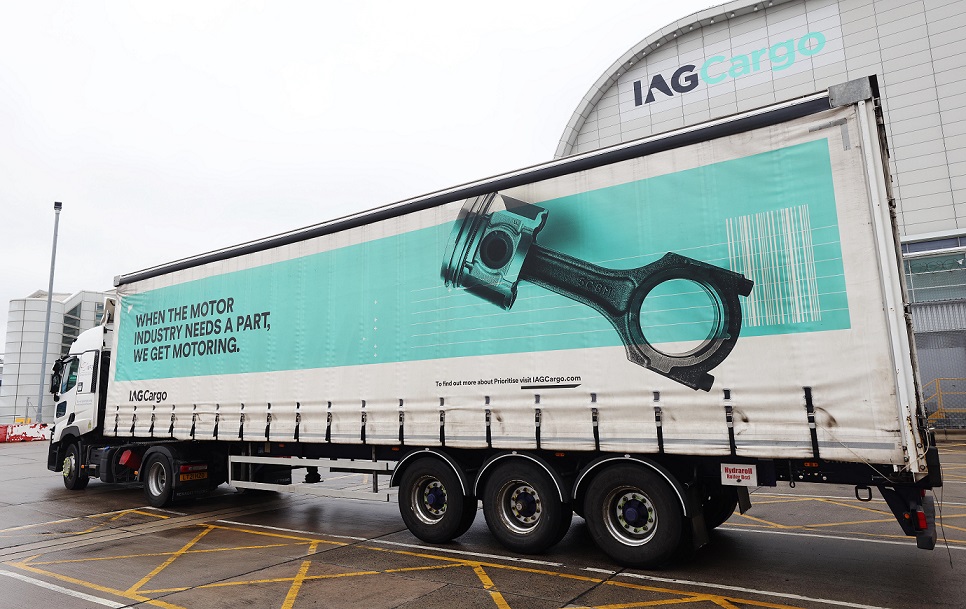 IAG Cargo sees volumes grow in 2022 despite revenue drop off
IAG Cargo saw its cargo revenues decline last year despite a slight pick up in volumes as bellyhold operations returned following the Covid pandemic.
The cargo division, which offers capacity on British Airways, Iberia and Aer Lingus, saw cargo revenues for the full year decline by 3.5% year on year to €1.6bn while volumes increased by 0.4% year on year to 4bn cargo tonne km (CTK) or by 4.1% to 561,000 sold tonnes.
The company said that the decline in revenues follows a record year for the metric in 2021 and was also linked to the number of additional cargo flights that were operated due to the severely restricted passenger flying programmes.
"In 2022, as passenger flying schedules were restored, there were significantly fewer cargo-only flights operating, with 502 during the year, compared with 3,788 in 2021," IAG said in a results statement.
"The early part of 2022 experienced global supply chain disruption, which eased across the year as shipping capacity returned, with cargo volumes, measured in CTKs, 15.9% higher than the previous year in quarter 1one but lower than in the previous year by 3.5% by quarter four."
Cargo yields were 3.7% below those of 2021, although double those of 2019, reflecting cooling rates as the year progressed and supply chain issues eased.
"The yield environment is expected to moderate, along with global air cargo volumes, in 2023," IAG said.
In a press release, IAG Cargo emphasised that revenues were still 44.6% ahead of (pre-Covid) 2019 levels.
It also said that the carrier was continuing to utilise European freighter capacity this year as the passenger network continues to be re-established.
In 2022, the network saw significant growth, re-establishing its pre-pandemic shape with IAG Cargo now serving 6 continents.
Notable regions included Asia – with IAG Cargo now operating 112 weekly services between India and London, up from 104 in pre-pandemic times.
David Shepherd, chief executive at IAG Cargo, said: "IAG Cargo has a truly global reach and the ability to move the goods that drive the global economy. We have seen significant expansion to our Asia network, and I'm excited that our direct services between China and the UK will be back after a long pause in April.
"2022 has also seen us return to higher levels of handled tonnage through our hubs in London, Madrid and Dublin. Our investment in continuous improvement processes has resulted in the increased volumes being handled with greater productivity and performance than in previous years."
IAG Cargo dismisses near future freighter investments
IAG Cargo goes big on dinosaur move
The post IAG Cargo sees volumes grow in 2022 despite revenue drop off appeared first on Air Cargo News.