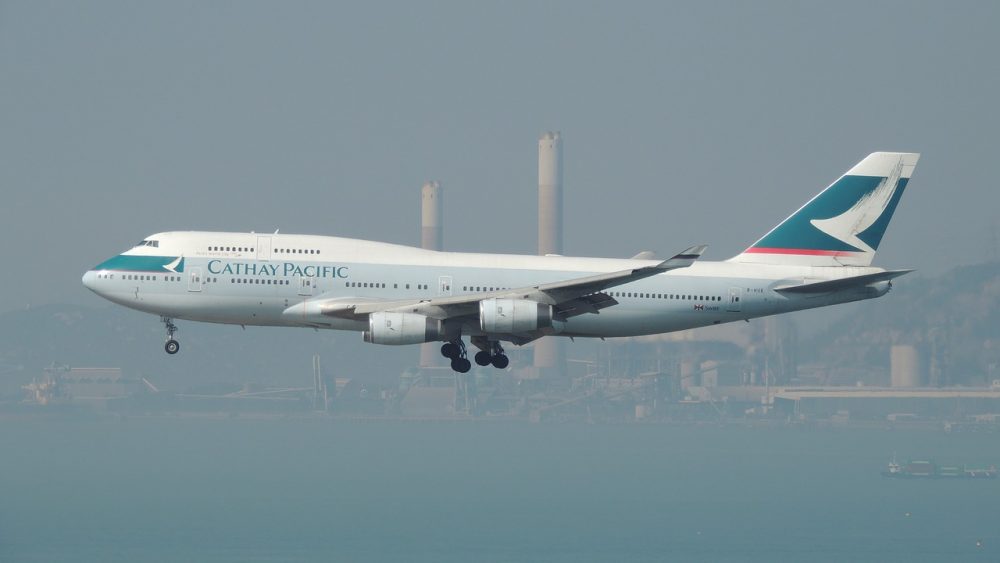 Cathay Pacific reports record £2bn annual loss
Hong Kong's Cathay Pacific Airways Ltd reported a record annual loss of HK$21.65 billion (£2 billion), caused by a travel downturn, restructuring costs and fleet writedowns.
Cathay Pacific's group chairman Patrick Healy commented: "The Cathay Pacific Group experienced the most challenging 12 months of its more than 70-year history in 2020. Since the onset of the pandemic, our passenger revenues in 2020 declined to only 2-3% of 2019 levels. With demand at an all-time low, we drastically reduced our passenger schedule to just a bare skeleton and our operating capacity remained below 10% for much of 2020."
He added: "Our cargo business was by far the better performer, though it too was affected by the substantial contraction in capacity usually provided by the bellies of our passenger aircraft. Yields increased and revenue improved due to the imbalance in the market between available capacity and demand.
"We increased cargo capacity by chartering services from our all-cargo subsidiary, Air Hong Kong, operating cargo-only passenger flights and carrying select cargo in the passenger cabins of some of our aircraft, and removing some seats in the Economy Class cabins of four Boeing 777-300ERs to provide further cargo space."
From 20th February 2021, the Hong Kong SAR Government has implemented stricter quarantine requirements for our Hong Kong-based pilots and cabin crew. The new measures have resulted in a reduction to passenger capacity of about 60% and a reduction to cargo capacity of about 25% compared to January 2021 levels.
Healy added: "All our cash preservation measures will continue unabated. Executive pay cuts will remain in place throughout 2021. We have asked all of our Hong Kong ground employees and many overseas to participate in a third special leave scheme during the first half of 2021 and we are very grateful for the more than 80% uptake that this has received."
The post Cathay Pacific reports record £2bn annual loss appeared first on Global Cargo Insight.
Image by Andy Leung from Pixabay