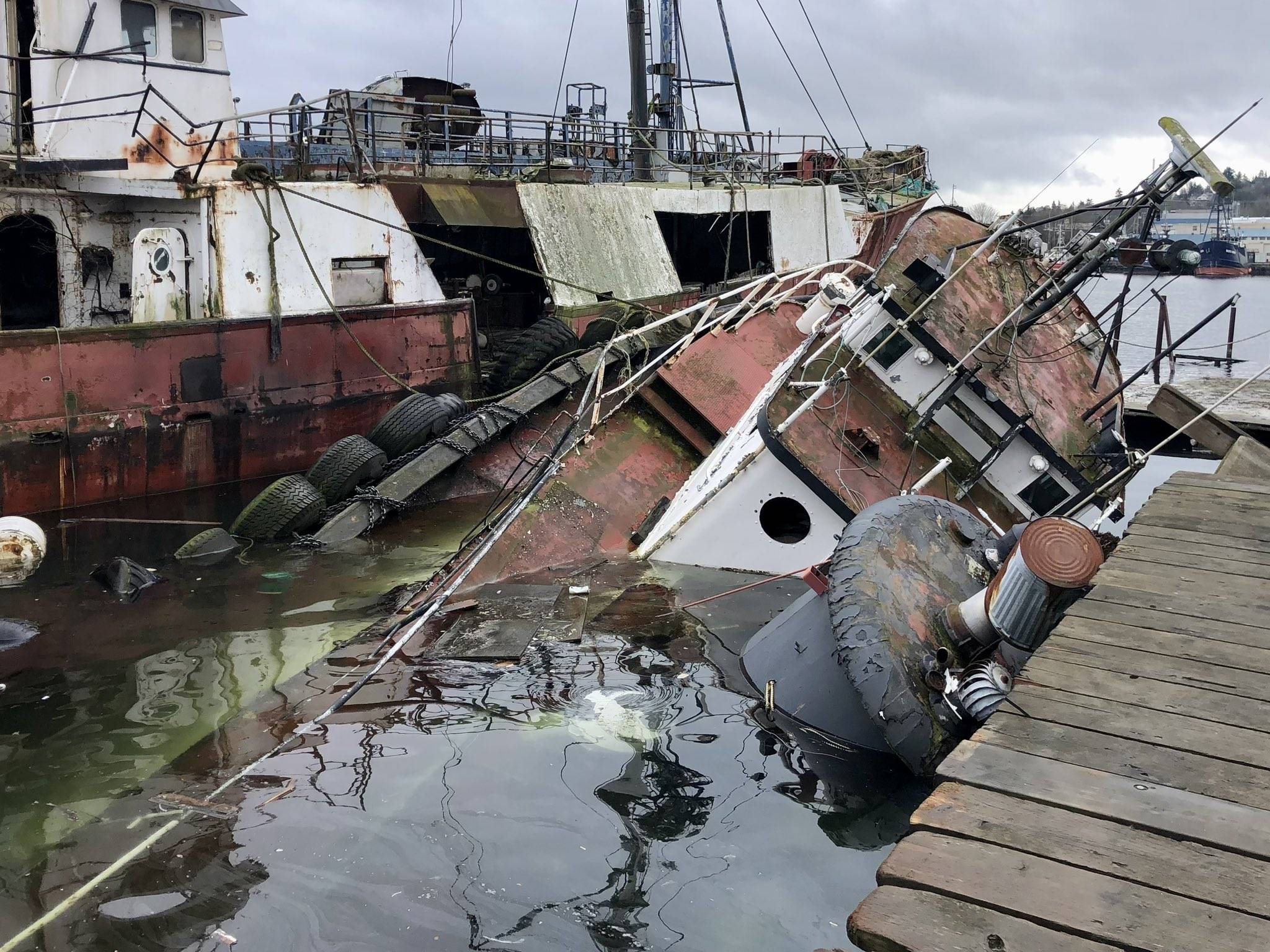 Abandoned Tug Sinks Near Seattle
A derelict tugboat began taking on water and sank Monday morning in Salmon Bay near Ballard in Seattle.The vessel, which had been abandoned for a number of years, was moored at a dock just east of the Hiram M. Chittenden Locks and tied off to additional abandoned vessels at the time of the incident.
The other vessels have been secured and do not present a hazard to maritime traffic, according to the U.S. Coast Guard, who responded to the incident alongside the Seattle Fire Department.
The Coast Guard said all recoverable diesel and oily water had been removed from the vessel after it was deemed derelict in 2021. Aerial photos shared by the Coast Guard show a sheen in the area, and the agency said booms have been deployed to limit environmental impacts.
Coast Guard crews and partner agencies continue to monitor the situation.
The post Abandoned Tug Sinks Near Seattle appeared first on MarineLink.