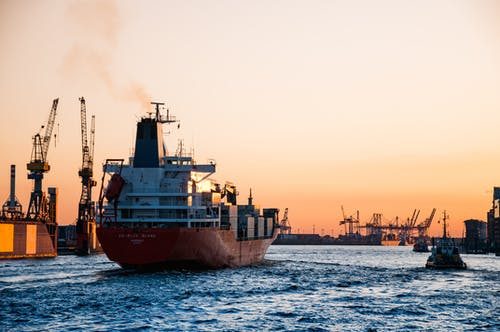 9 tips for successful freight shipping
Freight transit time is an estimate: when a client asks, 'when will it be delivered?", the answer is always an estimated time of arrival (ETA) and barring any delays, there maybe issues that the carriers encounter en route. Unavoidable issues include weather, mechanical issues, prior appointments. This is especially true in the less-than-truckload (LTL) world over the full- truckload FTL service. Any guaranteed services will be extra.
Anything beyond a dock-to-dock service will cost you more: these are what we refer to as accessorial charges – delivering inside the building, tailgates, appointment times, waiting time and so on will always be extra fees. This is something to consider when planning your shipment.
All rates are based on availability of the trucking companies: there are no guarantees here.
Damages will happen – missing freight will happen: The carriers we choose to work with do the very best to not damage the freight and handle your goods with the proper care, however, accidents do happen. If you are shipping high value freight, we do offer a third party insurance option and it is honestly lower than any other carrier out there. And missing freight usually is misplaced in a warehouse at one of the docks – it usually never is actually missing and will show up over time.
Documents are everything: Bill of lading (BOL), labels, all paperwork are legal documents in the transport world and must be properly completed to ensure your shipment moves within the timeframe you'd like.
Make sure the shipping information on all documents are correct: If there is an error on the document you provide there may be extra charges for a re-direct. Always double check and make sure all po#'s and reference #'s are available to ensure the shipping of goods and delivery of goods go as smoothly as possible.
Quote vs Rate – know the difference: A quote is an estimate of what the cost will be and is subject to change. A rate is the final rate with any accessorial charges applied.
Packaging your shipment properly and securely is essential for successful freight shipping:

If what you are shipping is fragile make sure the product is packed with protection fillers in a crate or boxes to make sure they are secured to the skid. This will significantly reduce the chances of damages to your shipment.
Use professional packaging supplies such as boxes, shrink wrap, bundle ties, etc.
Make sure the pallet/crate you are using is not damaged prior to shipping.
You can always take a photo of the freight prior to leaving your facility with a time and date stamp.

Always have the correct and exact measurements: If we are moving freight for you sometimes a couple of inches can make a huge difference, the same for the weight, there can be a difference in rates between a 450 lb. and 550 lb. shipment.
The post appeared first on www.flagshipcompany.com. Image from www.pexels.com.