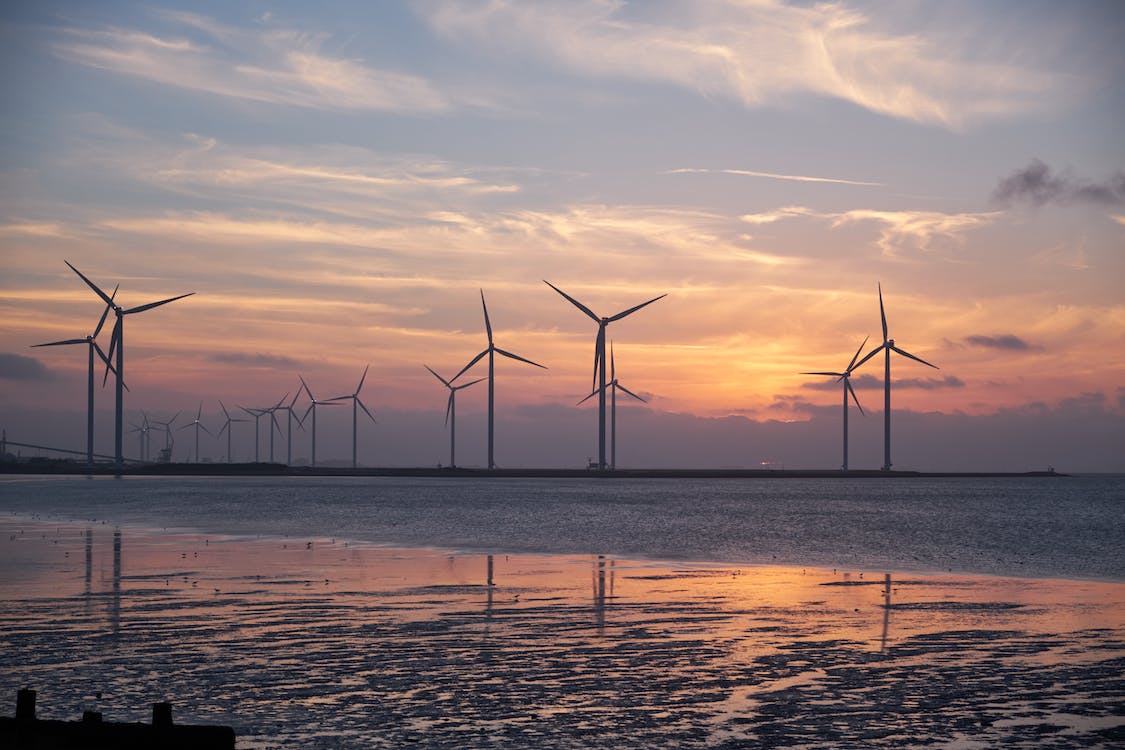 Wind energy has huge but untapped potential
The wind energy industry is currently struggling with the effects of the global pandemic, rising energy costs, cyclical raw material unavailability and high inflation, but is not losing its strength.
Looking at industry forecasts, Grand View Research points out that the global wind energy market was valued at USD 99.28 billion in 2021 and is expected to expand at an annual growth rate of 6.5% until 2030. This confirms that both onshore and offshore wind have huge potential for future growth.
Looking at the data, the problem seems to be that what is normal today was not normal two years ago in an industry characterized by constant change, rapid innovation and unpredictable policies. Despite the downturn in Europe, global wind power generation is set to grow by almost 273 terawatt hours (TWh) (17%) in 2021, more than any other electricity generation technology.
China was the biggest contributor, accounting for almost 70% of the growth in wind power generation in 2021, followed by the US with 14% (where more than 120,000 jobs were created in 2022) and Brazil with 7%, according to the International Energy Agency (IEA). With such growth and new challenges to address, the availability, production, distribution and, most importantly, transport of wind turbines and other parts are becoming increasingly important.
Wind turbines, due to their large size, are considered as special cargo, defined by the International Air Transport Association (IATA) as cargo that, due to its nature, weight, size and/or value, may have special requirements, including packaging, labelling, documentation and movement through the transport chain. This status is linked to the need for a specific type of logistics, as not everyone can transport this type of cargo. Thus, transport must be carried out with an unusual and helpful logistics partner who can move parts that would not normally fit in a standard container. The worldwide transport of wind energy requires a reliable, integrated logistics partner that can deliver the required power when it is needed, at limited cost, with flexibility and a strong focus on safety. But with all these changes, what can wind energy companies expect in their industry and logistics?
Offshore wind farms in the spotlight
In 2021, the IEA reported that of the total 830 GW of installed wind capacity, 93% was onshore and the remaining 7% offshore, noting that onshore wind is a mature technology operating in 115 countries worldwide, while offshore wind is at an early stage of development, with capacity in only 19 countries. However, thanks to innovation, companies in the sector are starting to transform their offshore wind park offerings. Solarwind said that the number of offshore wind farms is expected to increase in the coming years as more countries develop or plan to develop their first offshore wind farms. Just a few days ago, China announced the construction of the world's first offshore wind farm, using 16 MW turbines capable of generating 400 megawatts (MW) and producing around 1.6 TWh of electricity per year. Whether floating offshore wind farms or offshore wind farms, opening up the waters for turbine deployment is a great opportunity for new markets to join the industry. These developments will also create different needs in terms of how they are installed and transported. Wind energy logistics will require integrated service providers able to move them properly, first on land, then on water, easily and with complete safety.
Innovation-led speed and sustainability in renewable energy
Roof-top bladeless wind turbines, vertical axis turbines, floating multi-turbine technology platforms and more are just some of the increasingly cost-effective and reliable innovations in wind energy. Increased interest and investment from global energy players has driven the technology forward. Robotics and automation are also emerging in this field, and new logistics capacities for both inland and offshore transport will reduce installation, transportation and maintenance costs. This will be a positive development for the wind energy logistics sector, opening up new opportunities worldwide.
Increased awareness of clean energy and the desire to reduce the impact of global warming have contributed to a significant increase in the popularity of wind energy over the past decades, confirms AZO Cleantech. However, the environmental impacts of producing and moving such renewable energy are not always taken into account. When considering the future of wind power generation, even faster growth is needed to meet the ambitious roadmap set for the global energy sector. Innovation is also important in wind energy trends, as there are more ways to make the sector greener. Examples include solutions that avoid the need to landfill turbine blades after decommissioning. More sustainable, integrated ways of transporting equipment and turbines are also now being considered, with a particular focus on CO2 emissions, which an increasing number of players in the wind energy market are committed to reducing. There is a need for more integrated logistics to move decommissioned components to recycling areas or to the next destination where they will be reused, using low carbon transport. In any case, it is clear that in 2023 the need for integrated logistics partners capable of moving specific loads in a more sustainable way will be great.
Stronger logistics partnerships and shared industry growth in 2023
This year and beyond are expected to be characterized by strong new partnerships between wind energy manufacturers and logistics providers. Since the 2000s, wind energy deployment has grown rapidly thanks to research and public support. Cost will be a key issue for this partnership, as moderate to high production costs are needed to meet the low price demands of end consumers. According to Deloitte, in Europe, wind and solar PV, driven by cost reductions, are developing even under modest climate targets and are leading the way in European electricity generation. With costs no longer such a barrier and political stakeholders relaxing constraints, it seems that countries and markets that have fallen behind will still have plenty of room to catch up.
2023 will be the year of wind energy trends, characterized by fast, strong innovation, spanning related sub-sectors, which will call for better and closer cooperation.
Given the ever-changing nature of the wind energy industry, companies looking for suitable logistics partners are guided by their flexibility and ability to provide the right assets at the right time and place. For a wind energy company that has to choose a logistics partner in 2023, the choice is to look for someone with a large network (and therefore capabilities), the latest technology, a strong focus on safety and supporting customers with critical industry knowledge to invest and secure growth for years to come.
Author: Rolands Petersons, logistics expert