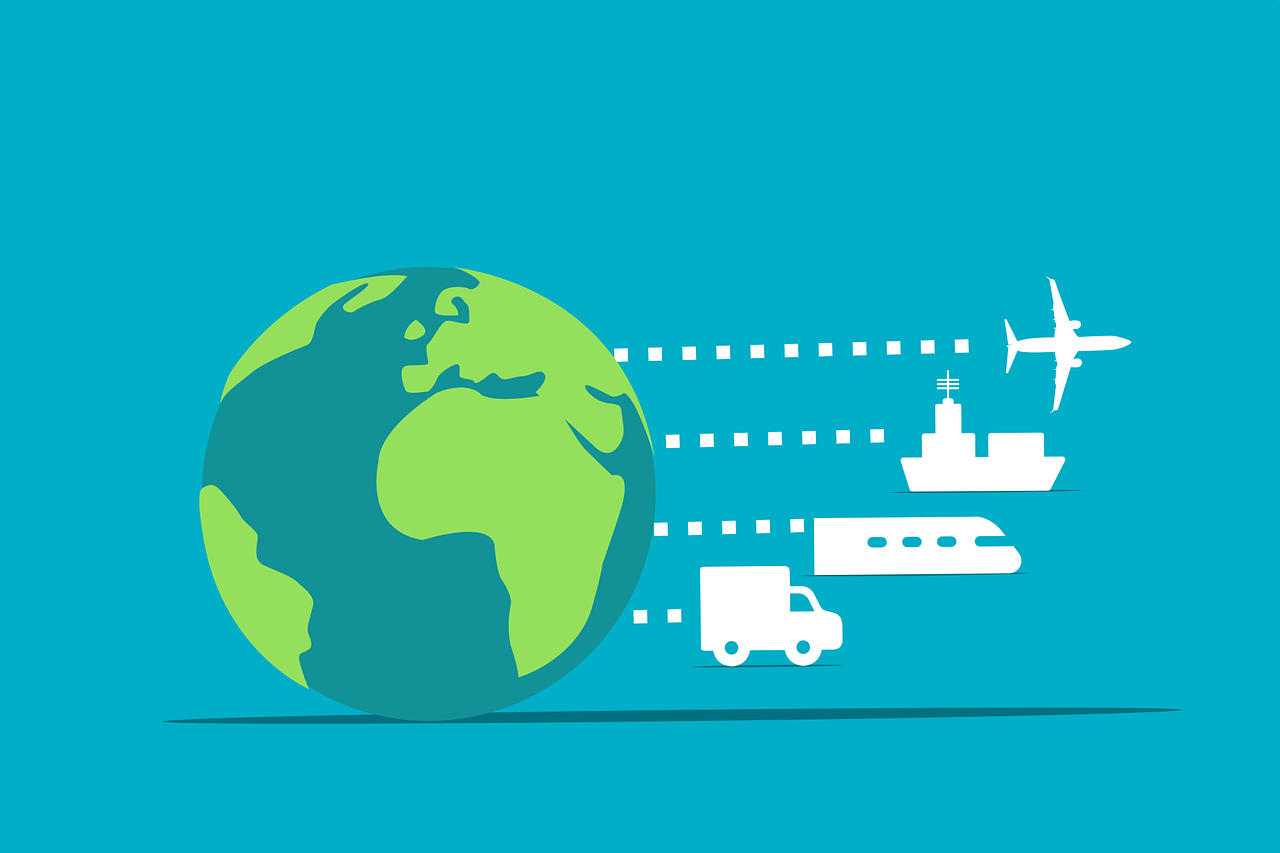 What is the biggest supply chain lesson you learned from the past two years?
Readers look back at a volatile 2020 and 2021 and summarize the supply chain lessons learned.
The fragility or brittleness of a global marketplace so deeply dependent on just-in-time inventory. Any event, whether a pandemic, hurricane, or a container ship stuck in the Suez Canal, creates immediate disarray. In response, retailers have reverted to "just-in-case" practices, building up large safety stocks. It has become a choice between risking a stock-out or keeping costly excessive inventory. Where is the balance?
—Joe Dagnese
President and CEO
PECO Pallet
---
Supply chain professionals should use the experiences of 2020 and 2021 to take a fresh look at their supply networks, understand their vulnerabilities, and then take the appropriate actions to improve resilience. Doing so can create competitive advantage; failing to do so leaves an opening to the competition. Supply networks may contain potentially crippling risks, and organizations must identify and remediate them.
—Oliver Lemanski
CEO
OnProcess
---
Close coordination and support throughout every point of the supply chain is the new normal. Disruptions have had a lasting impact on customer confidence. Detail-oriented supply chain management, enhanced customer service, and data-driven inventory decisions are essential to reestablishing a chain of confidence.
—Angela McNally
Vice President, Global Provider Solutions
Owens & Minor
---
The supply chain is ripe for innovation. A singular disruption impacts a sequence of events, creating inefficiencies. The positive outcome of this unprecedented market cycle is collaboration across the supply chain resulting in technology solutions. This improves productivity by getting goods to shelves efficiently on a go-forward basis.
—Blair Blake
VP, Carrier Strategy
Arrive Logistics
---
I've learned not to take consistent air and ocean supply chains for granted. The past two years have been inefficient, making delays commonplace and causing deficits and surpluses of inventory due to increased freight costs. The solution is to stay informed and listen to suppliers, freight forwarders, and consumers.
—Richard Huang
CEO
Cloudious9
---
Flexibility in planning beats perfect execution. The market is in flux; the businesses succeeding are the ones adapting to what is being thrown at them. If I've learned anything over the past two years, it's that perfectly planning for the long term doesn't necessarily lead to success.
—Sean Elliott
Chief Technology Officer/Chief Digital Officer
Körber Supply Chain
---
Our reliance on a few key ports and jobs (dock workers and truck drivers) highlighted our supply chain fragility. It only takes one or two bottlenecks to have ramifications and ripple effects throughout the entire economy.
The recent supply chain challenges also demonstrated how critical the ports of Los Angeles and Long Beach are specifically to the United States—these ports are in earthquake-prone regions, and a large earthquake impacting one or both of these ports could make COVID-19 related challenges seem more like a nuisance than a major disruption.
—Megan Linkin
Senior Parametric Nat Cat Underwriter
Swiss Re Corporate Solutions
---
The companies that succeed are the ones that communicate most effectively. Because there are so many players (vendors, manufacturers, 3PLs, carriers) and software all working together to run a supply chain, the companies that create a common vision, communicate the vision, and hold all parties accountable to the same standard are the ones that have adapted to the pandemic successfully.
—Keith Moore
Chief Product Officer
AutoScheduler.AI
---
Inventory is not necessarily the "evil" that supply chain professionals once thought. Having distributed inventory in strategic locations at an inventory carrying cost that does not burden your balance sheet can be the key to supply chain resiliency and winning.
—Tom Nightingale
CEO
AFS Logistics
---
Having the right systems and technology matters. The supply chain changed in a hurry, our systems and technology helped us to adapt quickly with it. We were able to quickly identify obstacles and overcome them. By embracing forward thinking, we were able to limit the impact of supply chain issues.
—Lonny Holston
Export Operations Coordinator
Mickey
---
Two things we have learned: We must: 1) understand data to minimize risk and 2) identify weak spots in the supply chain to improve workflows. Organizations that have met the challenge of the past two years have done so by making calculated investments in technology and processes to limit disruptions.
—Mark Casiano
SVP, Sales, Marketing & Customer Experience
Odyssey
---
The past two years exposed infrastructure cracks in our industry—specifically when looking at effective capacity at ports and equipment availability. Simply adding more ships and more containers will not get us anywhere if there is not more capacity in the system to receive those containers.
—Nathan Strang
Director, Ocean Trade Lane Management
Flexport
---
Visibility is vital. The shortages of raw materials and extended supplier lead times have drastically increased stock-outs. You need complete visibility of 1) inventory indicators to ensure you can meet demand and 2) knowing how well your suppliers perform.
—Ara Alec Ohanian
Group CEO
NETSTOCK
---
We need to fully digitize our supply chains if we want them to be resilient in the face of unexpected disruptions. By unifying our digital systems, applications, and processes, we will be able to efficiently manage supply chain operations.
—Antony Francis
Supply Chain and Logistics Consultant
Endava
---
Retailers need better information to navigate quickly. As supply chain bottlenecks have impacted every retail touchpoint, winning means knowing your options and what the market is doing. With AI-driven market intelligence, brands can make better and faster decisions to deliver great customer experience and grow revenue.
—Juliana Prather
CMO
EDITED
---
We learned how to stand up brand new distribution operations in new markets at warp speed. In some cases, we went from no market presence at all to lease, equipment, and team in place and completely RF-integrated in just three weeks. We also delivered a building five months ahead of schedule.
—Dale Young
Vice President
Warehousing & Distribution
World Distribution Services LLC
---
The pandemic is by no means a short-term crisis event. Its impact on the work of people and the functioning of the supply chain in the organization will be long term. Therefore, in order to effectively confront the challenges of the future, the business must increase long-term resilience along the entire supply chain. To do this, supply chains must leverage platforms that offer access to applied analytics, AI, and machine learning solutions, and provide end-to-end transparency.
—Dmitri Fedorchenko
CEO and Co-Founder
Doft
---
The retail supply chain can no longer be protected from the impacts of omnichannel. The volume of omnichannel purchases and fulfillment has grown to the point that retailers can't treat it like a rounding error. They must make supply chain strategy and network changes or risk losing their shirt—literally and figuratively.
—Nikki Baird
VP, Retail Innovation
Aptos
---
The most surprising lesson I learned was how much the supply chain relies on commercial uplift. The airlines fly passengers all over, and airline companies reserve space for cargo on commercial flights.
We saw firsthand how much companies relied on airplanes, so when the pandemic hit, and there were fewer flights happening, that contributed to the bogged down supply chain. As more passenger flights come back, that has the potential to ease supply chain challenges.
—Dustin Hansen
CEO
InXpress
---
The magnitude of disruptions supply chains faced over the past two years demand rapid innovation. The world around us has changed fundamentally, so legacy systems and their outdated approaches no longer serve supply chains well.
Adapting an adage, futility is doing the same things and expecting the same results, even when the underlying assumptions have shifted. Supply chain leaders who have digitally transformed their organizations are the ones positioned to address emerging trends, mitigate risk, and identify new opportunities.
—Polly Mitchell-Guthrie
VP, Industry Outreach and Thought Leadership
Kinaxis
---
Adaptation is absolutely critical. You have to offer substitutes, source creatively, have a plan B and maybe even C, and be vigilant in getting accurate data.
—Kevin Ledversis
Sales Director
Newcastle Systems
---
It's more important than ever to "architect" agility into processes. The growing complexity of supply chains introduces plenty of opportunities for things to go awry. The more shippers can digitize and standardize manual operations, the better equipped you are to pivot when needed and keep shipments moving.
—Virgil Ferreira
COO, Rate Management
Magaya
---
The pandemic highlighted the need for a much closer relationship between manufacturers and their 3PL partners. We are working more closely with our partners than ever before—developing innovative and collaborative approaches to tackling these new, longer-term challenges.
—Jim Saponaro
President, Life Sciences & Healthcare
DHL Supply Chain
---
Relationships now are more important than ever. Whether it's developing partnerships with secondary and tertiary suppliers to meet rising demand, or managing the expectations of vendors and customers during challenging times, the importance of establishing and cultivating strong, lasting relationships cannot be overstated.
—Jonathan Parks
Senior Vice President, Supply Chain
iGPS Logistics
---
Amateurs hunt dollars, professionals hunt relationships.
—Whit Smith
Director of Operations
TA Services
---
We need to be able to plan and face the consequences that result from the consolidation trend of brands and businesses. Consolidation has caused massive inefficiencies and created a lack of options due to the absence of competition. Many companies have benefited in the short term from these mergers but do not recognize their role in the supply chain or do not plan accordingly.
This has resulted in practices that can be monopolistic in nature and can have disastrous results in the operation of the chain, especially for smaller brands and product lines. However, big actors, who have actively promoted mergers and consolidations did not realize—maybe until very recently—that their operations are at risk as well. Until these larger groups and brands realize that their practices have affected the overall functioning of the global supply chain, logistic partners need to be prepared for disruptions.
—Eric Gomez
CEO
maxiaNET
Source: www.inboundlogistics.com
Image: www.pixabay.com