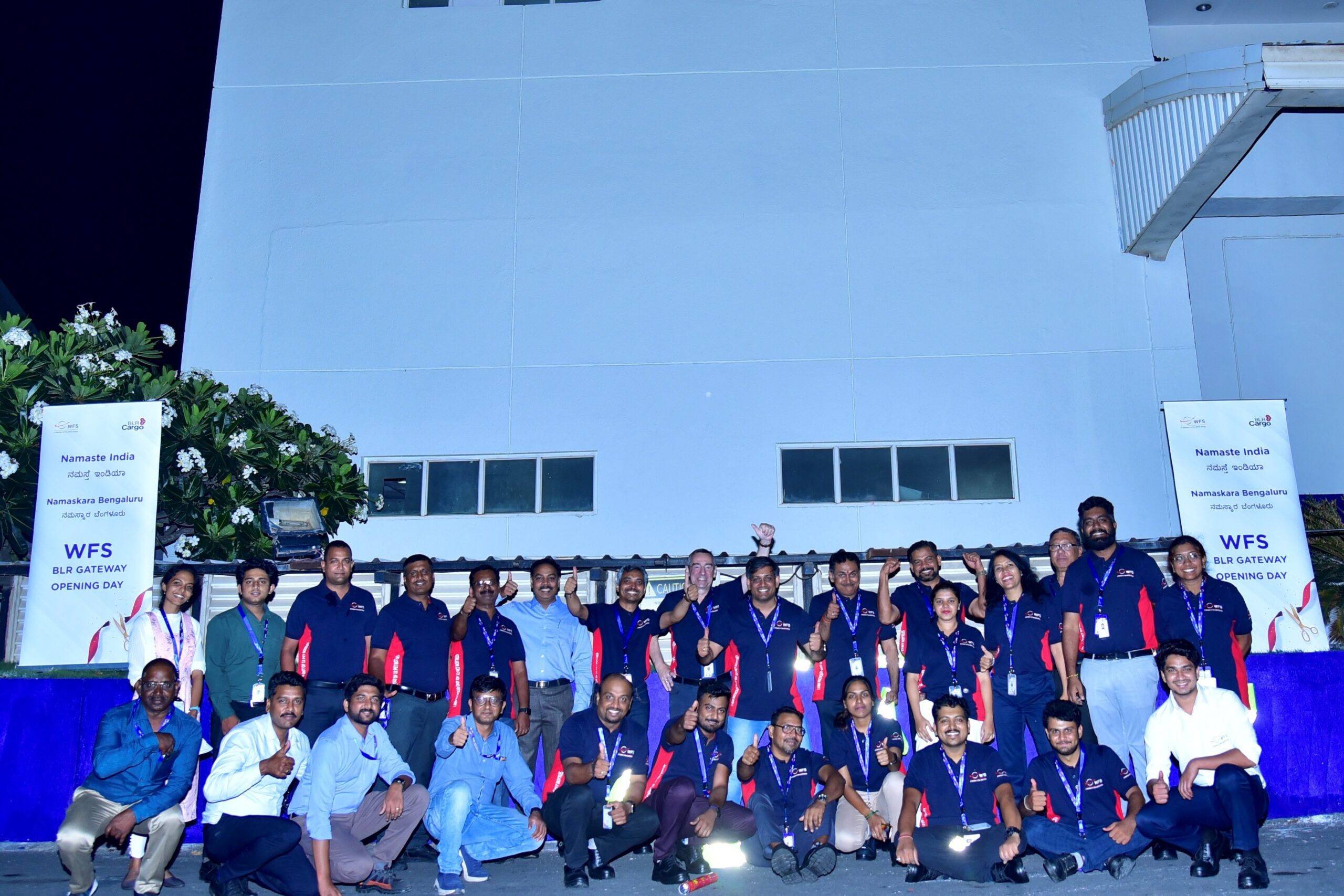 WFS opens air cargo terminal in India
Worldwide Flight Services (WFS) has opened an air cargo terminal and cold chain facility at Kempegowda International Airport, Bengaluru (BLR) in India.
The cargo handler was awarded the 15-year licence to operate the international cargo terminal and cold chain facility in June last year by way of a partnership with Bengaluru airport operator Bengaluru International Airport Limited (BIAL).
WFS will be responsible for the development, operation, management, and maintenance of the international cargo terminal and is also the exclusive operator of the dedicated cold chain facility at BLR airport.
Plans are underway to double the terminal's annual throughput to more than 250,000 metric tonnes. WFS and BIAL will expand the capacity of the airport's cold chain facility to 80,000 metric tonnes and 150,000 metric tonnes per annum over two phases.
John Batten, chief executive of Europe, Middle East, Africa & Asia (EMEAA), WFS, said: "WFS has a wealth of experience creating and operating specialist pharma hubs at major airports across our network in Europe, North America and Asia.
"India is the sixth-largest global economy and the single-largest provider of generic drugs globally. We are confident that we can add value to the Indian air cargo industry by introducing world-class practices, safety and security standards, sustainable practices and operational excellence to drive productivity improvements and achieve greater efficiency to enhance the Government of India's National Air Cargo Policy and achieve related ambitions."
In April, Singapore-based aviation services company SATS completed the acquisition of WFS for €1.3bn.
SATS, as part of a joint venture with Cargo Service Center (CSC), operates the air cargo terminal at Chhatrapati Shivaji International Airport in Mumbai.
The opening of the air cargo terminal and cold chain facility in BLR Airport is expected to provide SATS' and WFS's customers with expanded cargo network connectivity in India.
WFS breaks into India with cargo handling deal in Bangalore
The post WFS opens air cargo terminal in India appeared first on Air Cargo News.