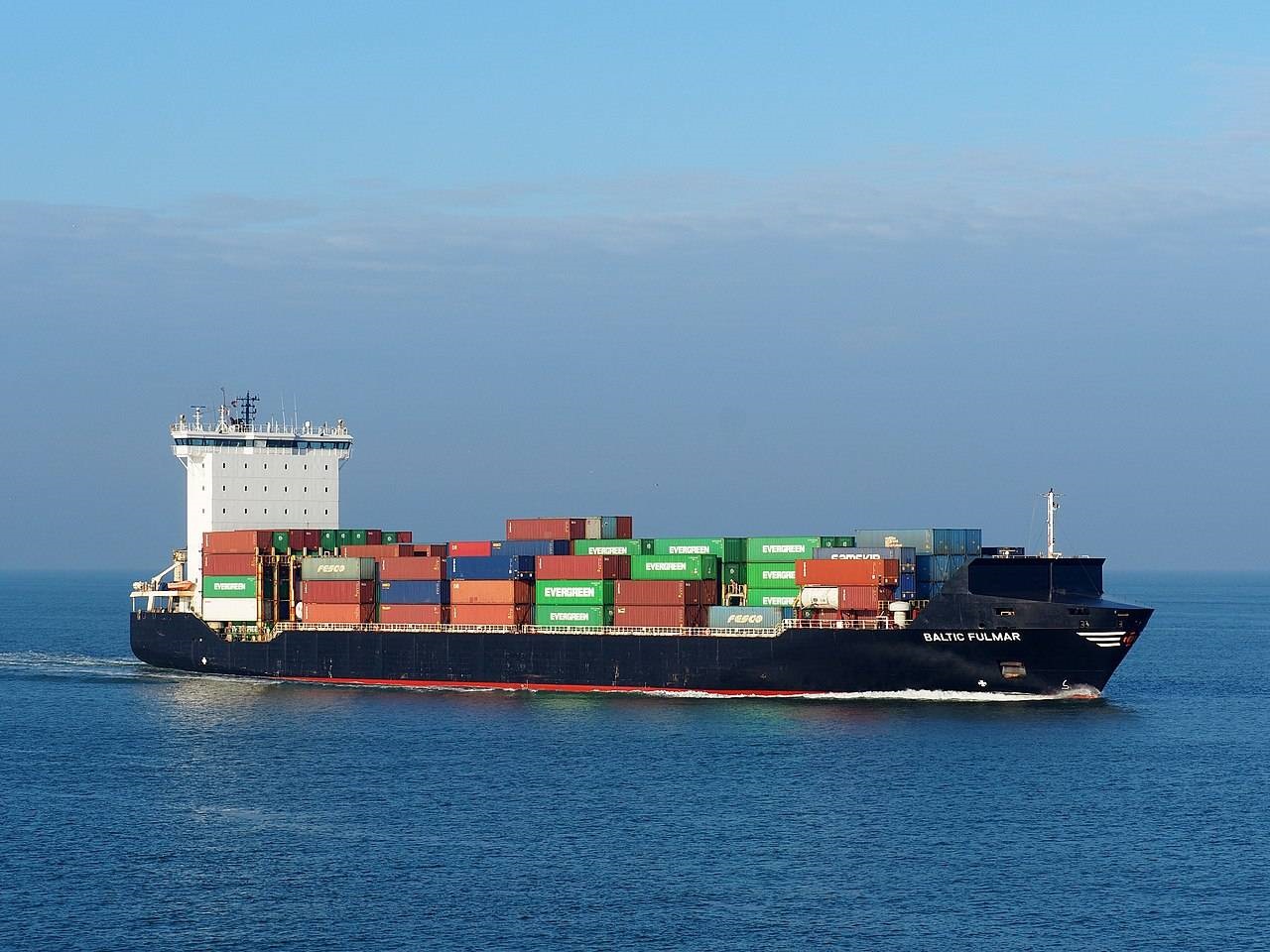 Three Baltic Pipe and Cable Incidents "are related", Estonia Says
The three incidents that resulted in damage to a gas pipeline and two telecom cables between Estonia, Finland and Sweden "are related", Estonian Prime Minister Kaja Kallas said.Finnish police leading the pipeline investigation have named the
the Hong Kong-flagged container carrier NewNew Polar Bear as the prime suspect in damaging the Balticconnector Finland-Estonia gas pipeline early on Oct. 8.
A large anchor was found near the pipeline, and the investigators believe the pipe was broken as a ship dragged it across the sea bed.
Two telecom cables connecting Estonia to Finland and Sweden were also damaged on Oct 7-8. Tallinn is investigating the cables incidents.
In the case of the Estonia-Finland cable damage, it is also focusing on the Hong Kong vessel, and on Thursday evening Kallas said all three incidents were likely connected.
"We have reason to believe that the cases of Balticconnector and the communication cables are related," she said in a statement. "No version (of events) can be confirmed or denied regarding the Estonian communication cables."
The Lithuanian navy has deployed a mine hunter to patrol the key underwater power cable linking it to Sweden, in response to the Baltic incidents, BNS news wire reported on Friday.
ACCIDENT OR SABOTAGE?
One of the key questions investigators are still trying to answer is whether the incident was accidental or deliberate.
In Finland, a top defense official told Reuters that while subsea cable ruptures are quite common worldwide due to negligence or poor seamanship, the pipeline incident was "really suspicious" and "not a routine case".
"There are several factors related to this that ring alarm bells," Janne Kuusela, the director general of the Finnish defense ministry said in an interview, without giving specifics.
"Has there been some kind of a state actor behind this and on what kind of mandate? These things need to be verified before any robust counter-action could be taken," he said.
Reuters has reported that two vessels, the NewNew Polar Bear and the Russia-flagged Sevmorput, were present at all three sites around the time of the damage, according to data from MarineTraffic, a ship-tracking and maritime analytics provider.
The NewNew Polar Bear sailed over the Estonia-Sweden cable 133 km (82 miles) before reaching the pipeline damage site. It then crossed the Estonia-Finland cable 32 km (20 miles) after the gas pipeline, according to MarineTraffic.
China said it was willing to provide the necessary information in accordance with international law. Russia has dismissed as "rubbish" the idea that it was involved.
NATO has stepped up its patrols in the Baltic Sea after the incidents, and the Norwegian Navy has shadowed the NewNew Polar Bear as it sailed over the country's key gas pipelines.
Balticconnector map https://tmsnrt.rs/3FegRZS
(Reuters – Reporting by Andrius Sytas in Vilnius and Anne Kauranen in Helsinki, additional reporting by Nerijus Adomaitis in Oslo; writing by Andrius Sytas and Gwladys Fouche; editing by David Evans, Hugh Lawson and Emelia Sithole-Matarise)
The post Three Baltic Pipe and Cable Incidents "are related", Estonia Says first appears on MarineLink.