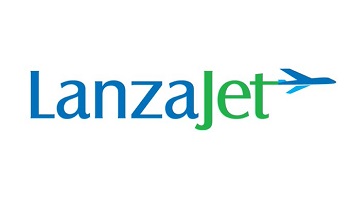 Shell invests in SAF company
Shell has invested an undisclosed sum into Sustainable Aviation Fuel (SAF) LanzaJet.
The investment comes as LanzaJet continues its work to build the first Alcohol-to-Jet (AtJ) facility, a commercial-scale plant (10 million gallons per year capacity) in Soperton, Georgia, US. Freedom Pines Fuels, as it is called, continues on schedule with operations beginning in 2022.
LanzaJet's technology is able to produce up to 90% of its fuels as SAF, with the remaining 10% as renewable diesel.  The SAF will be blended with conventional fossil jet fuel and be supplied to airports through the existing supply routes.
Anna Mascolo, President, Shell Aviation, said: "LanzaJet's technology opens up a new and exciting pathway to produce SAF using an AtJ process and will help address the aviation sector's urgent need for SAF.
"It demonstrates that the industry can move faster and deliver more when we all work together. Provided industry, government and society collaborate on appropriate policy mechanisms and regulations to drive both supply and demand, aviation can achieve net-zero carbon emissions."
Jimmy Samartzis, LanzaJet CEO, added: "We've been at a crossroads for years and we're now at a point in time when real solutions matter to address the global need to get to net zero. At LanzaJet, we're in a unique position with technology that is ready and scaling today to produce lower-carbon, sustainable fuels. Shell's investment and partnership helps to further advance our work to do our part to decarbonize aviation globally, a sector with limited other options in the near- and mid-term."
Jennifer Holmgren, LanzaJet Board Chair and LanzaTech CEO, said: "We have an outstanding group of investors, leading in the energy transition and working across industries to reduce carbon emissions. I am delighted to welcome Shell to the LanzaJet family as we work together to realize our ambition of producing significant volumes of SAF from wastes to help the aviation sector meet their carbon reduction goals."
The post Shell invests in SAF company appeared first on Global Cargo Insight.