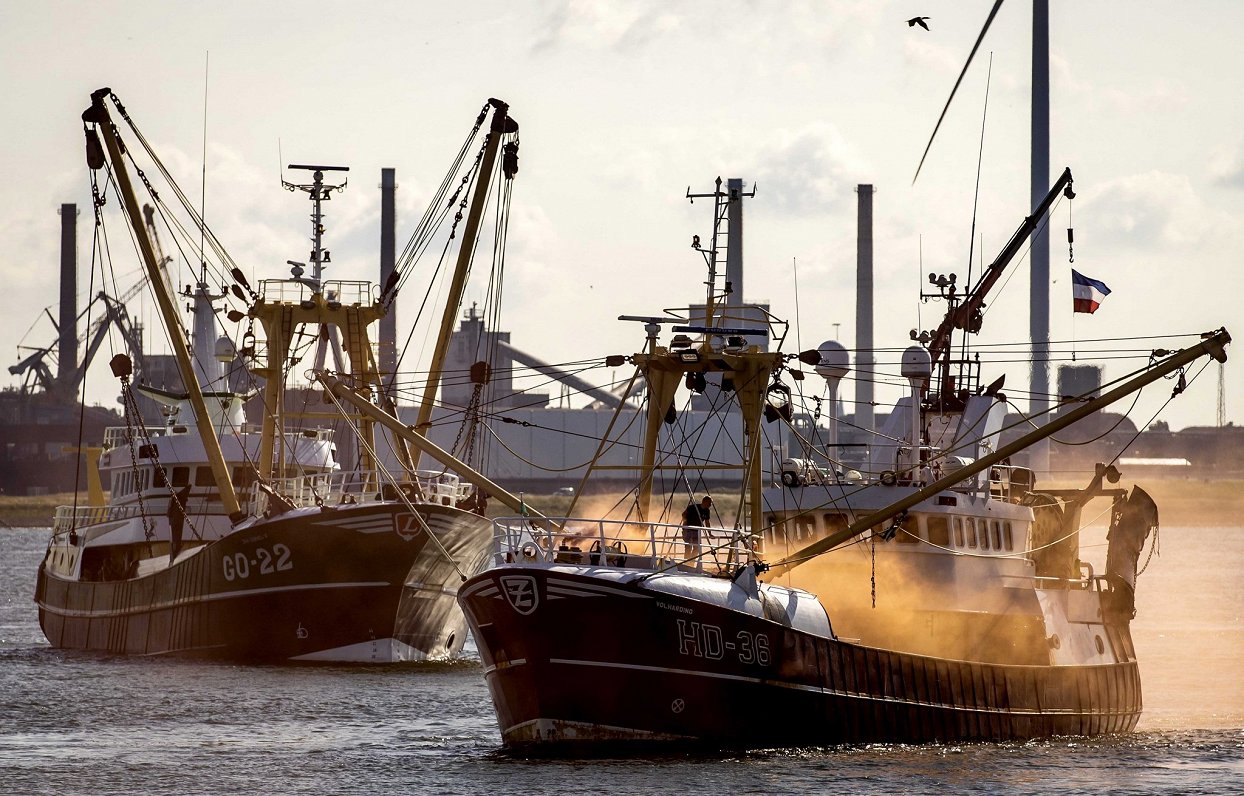 Rise in fuel prices deepens crisis in Dutch fishing industry
Rise in fuel prices has deepened crisis in Dutch fishing industry. Previously, problems were caused by construction of wind farms in the sea, events for nature conservation measures and aftermath of "Brexit".
Mr Pim Visser, seafood auction organiser, pointed out: "Nature reserves and wind farms in the sea were already worrying the fishermen. But the last drop in the bucket was the exploding rise in fuel prices. Fuel costs have doubled, and they are simply unable to cover them."
Representatives of the industry informed that approximately 40 out of 75 large flounder catching companies could come to discontinuation of operation soon. The situation is additionally deteriorated by the Britain's withdrawal from the European Union or "Brexit", which deprived the continent's fishermen of the usual fishing grounds, and, at the moment, 57 companies have applied for aid, which is available upon giving up the traditional trade. If the operation is discontinued within a month and a half, amount of the compensation for fishing vessels could reach even several million euro.
The total amount of funds available within the framework of this scheme is 155 million euro.
All these problems affect also the families residing at the seashore, for which catching seafood has been the main source of income for several generations.
It should be noted that fuel prices in the European countries have shown explicitly growing trend this year, and this was directly affected by the Russia's illegal and aggressive war against Ukraine. Furthermore, fuel prices affect not only fishery, but each and every transport operator and user, in whose cost structure fuel costs form one of the largest share of all costs.
Situation in October has been additionally strained by the events in France, where the largest oil refineries are heavily affected by the protracted strikes, and a third of the gas stations nationwide face fuel shortages. The oil company "Exxon Mobil" has commenced negotiation with the labour unions regarding wages in its effort to stop the strikes in the company's oil refineries in France. Meanwhile, the competing company "TotalEnergies", whose refineries have also been affected by the strike, proposed to commence annual negotiation regarding wages earlier, namely, this month, provided that the labour unions will stop the strike.
The President's Emmanuel Macron's government and companies are under pressure to stop the current deadlock. French government exerts pressure both on labour unions and the companies' managements in its effort to commence negotiations. Over the weekend, France has opened its warehouses, used its strategic reserve and increased import.
Author: Roland Peterson, logistics expert