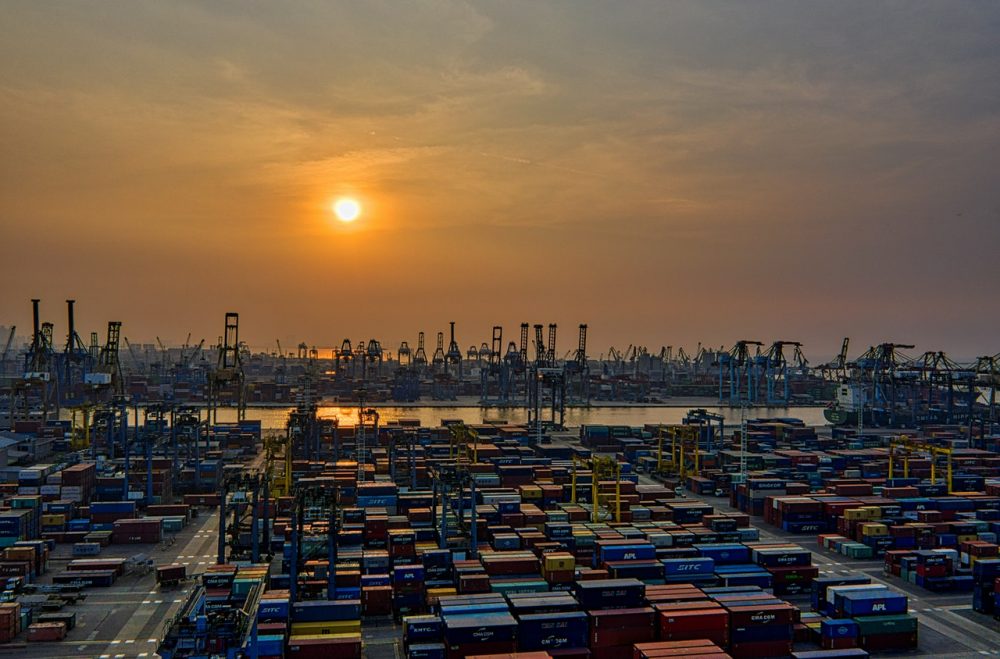 Port of Sines ends 2020 with container cargo up 13%
The Port of Sines ended 2020 with a 13% increase in containerised cargo compared to the previous year. This was the third best result ever in terms of container handling, with the particularity of having been achieved in a pandemic context in which world projections point to a decrease in this segment.
In containerised cargo, it is also important to highlight the increase in volume related to the hinterland, which already represents more than 442 thousand TEU, demonstrating the increasing importance of Sines in the import and export flows.
In the liquid bulk segment, there was a slight increase of 1% compared to 2019, to a total of 21.5 million tons. In this segment, the reception of more than 8.3 million tons of crude for supplying the Sines refinery, the handling of 7.3 million tons of refined products (gasoline, gas oils and the like), most of them for export, is particularly relevant. , and the reception of more than 4 million tons of Liquefied Natural Gas (LNG), which represent more than 90% of the country's needs for natural gas.
The dry bulk segment had a negative result, with a drop of 80% in movement, explained by the announced closure of coal-fired power plants. The break in the movement of this mineral is part of the decarbonisation plan of the economy that has had an impact on the movement of the Port of Sines in recent years and which, in 2020, represented 2.5 million tonnes handled.
In the sum of the three cargo segments, the Port of Sines ended the year with a total movement of 42.2 million tons in all port terminals, reflecting an increase of 1% compared to the previous year.
2020 was also the year in which the Port of Sines presented the new strategic plan, aimed at strengthening centrality and connectivity based on a network management or system coordination model, and a firm commitment to environmental and social sustainability, preparing the port for an increasingly modern, innovative, digital and efficient future.
2020 was a year unlike any other. The pandemic context in which we live has forced companies to adapt to new realities and find new solutions to serve customers. The positive results achieved by the Port of Sines, both in total handling and, particularly, in containerised cargo, demonstrate the capacity and resilience of all who work in this port infrastructure and which guarantee an adequate response to the needs of companies located in the hinterland, both in Portugal as in Spain.
The post Port of Sines ends 2020 with container cargo up 13% appeared first on Global Cargo Insight.