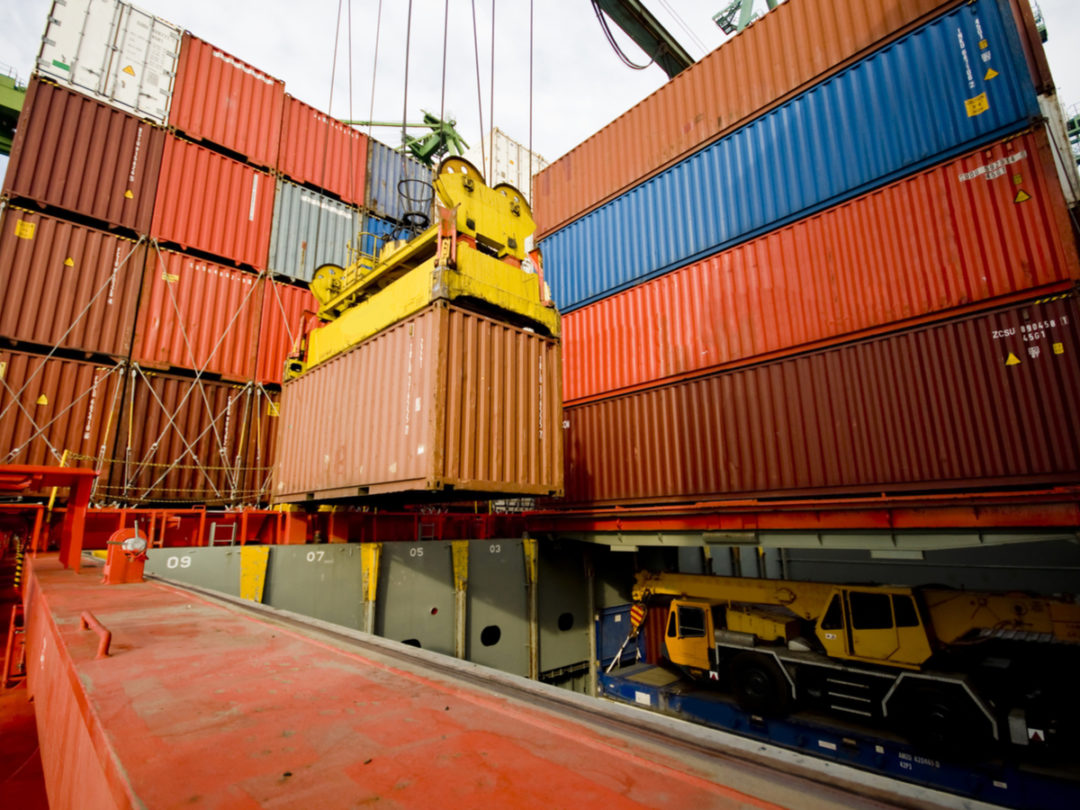 Port of Felixstowe strike could see air cargo demand rise further
Strike action at the UK's biggest container port could see demand for already stretched airfreight capacity increase further.
Dockworkers belonging to union Unite will strike at the Port of Felixstowe from Sunday August 21 until Monday August 29 in a move that is likely to exacerbate existing oceanfreight supply chain congestion in the country.
Speaking exclusively to Air Cargo News, Neil Dursley, Chapman Freeborn Group chief commercial officer – cargo said that the strike action would likely result in increased demand for air cargo charter capacity.
"In the past 29 months we have seen huge disruptions in global supply chains, much of which was caused by the Covid-19 pandemic which saw ports around the world impacted by lockdowns and restrictions in an effort to control the spread of the virus.
"Recent events with lockdowns in China created not just a disruption to the supply chain, but a far wider issue as manufacturing ground to a halt, meaning volumes of cargo for movement by air or sea were not available. Fortunately, this issue is all but over.
"A disruption at the UK port of Felixstowe, the UK's busiest container port with many rail links to locations across the United Kingdom, would likely push volumes once again from surface to air movements, or cause additional disruption to ocean freight schedules as operators try to accommodate volumes into other UK ports. We are already seeing requests for volumes to the UK that would normally be moving by ocean for the month of September. We have good contingencies in place for these kind of events, so we are not overly concerned."
Bob Matharoo, head of cargo, Cargo First at Bournemouth Airport, also told Air Cargo News: "These are challenging times for freight forwarders trying to meet UK demand for their goods. The expected delays at Felixstowe and the ongoing delays at Dover are leading shippers who would normally use sea and land routes to seek alternatives. We may see some switch to ports in Europe and wait it out but, for time-critical goods especially, air freight is the logical choice.
"At Bournemouth Airport, our dedicated freight handling business, Cargo First, is taking more calls as shippers explore their options and recognise that we can often get goods to market faster, cheaper and more efficiently than via hubs like Heathrow.
In an operational update on its website, the Hutchison Ports-owned port said its offer of a 7% pay increase and one-off $500 lump sum had been rejected by the hourly branch of Unite.
The staff branch of Unite and the Police Federation of Felixstowe Dock and Railway Company have agreed to put a similar offer to their members.
It added the union has rejected an offer to meet again.
Forwarders CH Robinson and DHL Global Forwarding recently said that the pandemic-triggered modal shift from ocean to air started to reverse during the second quarter as the cost of container shipping comes down and congestion at ports eases.