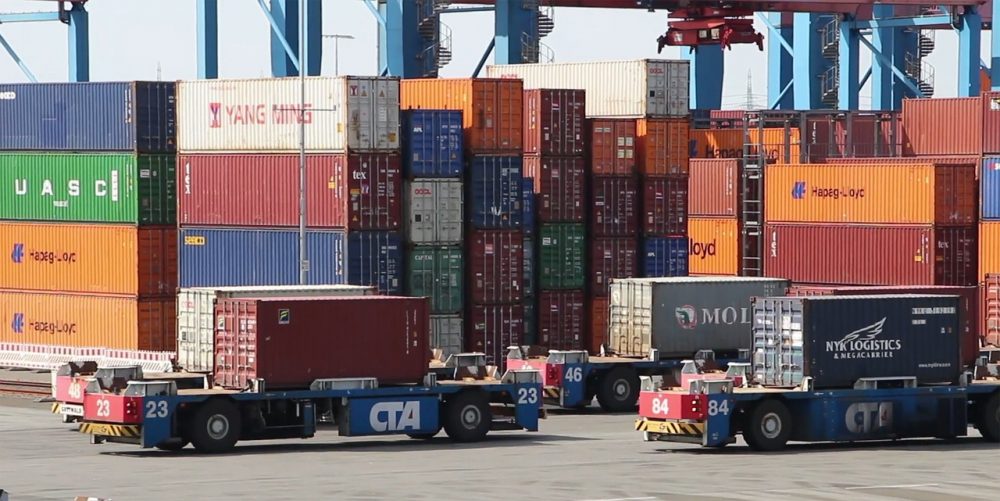 Planning for the Holiday Shipping Season
The 2023 holiday shipping season is almost here (it's crazy to us, too). Our recent study in partnership with Retail Economics shows that 44% of US customers are still concerned about inflation going into the holiday season. However, three in four customers still plan to spend the same amount on holiday presents they did last year (44%), with some planning to spend even more (22%). While some shoppers may be cautious with their spending, customers are still looking to spend money this holiday season. To ensure your products are included in these holiday purchases, it's up to your business to align with customer expectations around expedited shipping options, shipping insurance, and early holiday shopping.
Table of Contents
Consider expedited shipping options
Prepare for holiday shipping early
Utilize ecommerce marketplaces
Tips for a successful holiday shipping season
Consider expedited shipping options
There's a chance your customers will not only travel throughout the holiday season but may forget to order gifts along the way. Amidst the chaos, last-minute shoppers may turn to your business for late gift purchases, meaning they'll need faster shipping services. With this in mind, it's worth considering expedited shipping options. As a refresher, expedited shipping options are carrier services that deliver packages within 1-2 days. These options include overnight shipping, which means a package is delivered the day after it's ordered.
Additionally, same-day delivery options may see a spike in popularity this year, as Christmas falls on a Monday. As another refresher, same-day delivery means a package is received the same day it's ordered. Our study shows that 61% of customers are willing to pay up to $9 more for same-day delivery for orders around $40-$60. Many customers shop for multiple gifts and/or for multiple people at the same time, so it's more likely they'll hit the $40-$60 threshold. It may also be worth running promotions to help customers reach this amount by offering discounted or exclusive items if they spend this minimum.
Premium delivery options like same-day delivery can be costly, and most businesses may not be able to offer them. That's okay! Offering other carrier services with delivery guarantees may be a good compromise, as eligible packages can be considered for refunds if they aren't delivered within the given time frame.* Also, communicate shipping deadlines with customers as soon as possible. This way, customers know how much time they have to purchase items and have them arrive on time for the holidays with the carrier services offered.
*Note: Some delivery guarantees are altered during the holiday season, so we recommend reaching out to your carrier of choice for more information. 
Offer shipping insurance options
Pretend you're running errands. You check your phone and get a notification that a package you've been waiting for has been delivered. You have a few errands left, so it takes you a while to get home. Excitedly, you reach your front door…to find it empty. Your package is nowhere to be found. This is where shipping insurance comes into play.
Our study found that 37% of customers are most concerned about their packages being stolen, so it's crucial to offer carrier services with included insurance or declared value and/or additional insurance options. Some carriers will include different amounts of insurance (usually around $100-$200), so you're able to file a claim and receive this amount of coverage where/when applicable. Other carriers may include declared value, which is a type of liability insurance.
Third-party shipping insurance providers are also worth a look. ShippingEasy merchants can purchase additional insurance for shipments through our partner, Shipsurance. Shipsurance is purchased at the time of label creation, and the cost of Shipsurance will vary, depending on the carrier used and the amount of coverage needed. Additionally, you can use shipping rules to automatically assign Shipsurance to orders with specific criteria like by SKU. This way, you don't have to worry about manually adding insurance during the busy holiday season.
Prepare for holiday shopping early
In one of the more surprising results of our study, 41% of customers plan to start their holiday shopping before October. With holiday shopping for many customers underway, the sooner your business starts holiday season preparation, the better. Start testing your customer service lines of communication to confirm the phone number listed is correct and operational, any forms are being submitted to the correct email, and customer emails aren't being pushed to a spam folder.
In addition to upholding excellent customer service, it's a good idea to start planning promo codes and sales NOW. If customers are shopping earlier, they'll be more likely to take deals your business is offering, as Labor Day sales have expired. Offering sales now is not only a good way to appeal to early shoppers but to also test sales for the upcoming holiday season and other big sale dates like Black Friday and Cyber Monday.
Utilize ecommerce marketplaces
If you haven't started selling products on marketplaces like Amazon, this is your sign! Our study found that online marketplaces like Amazon are projected to account for almost $253 billion worldwide, with over $183 billion of that total coming from North America alone. With 48.7% of customers stating they use online marketplaces because it makes for a convenient shopping experience, your business can't afford to miss out on these potential sales. ShippingEasy merchants are able to directly connect an Amazon integration within their accounts, so eligible orders will automatically download to your dashboard.
Nine in ten (88%) shoppers plan to shop on online marketplaces for their holiday shopping this year.
Also, Amazon Prime has announced they will be offering another set of Prime Day(s) on October 10th-11th. Use these dates as a trial run to get acquainted with selling on Amazon and solidify your selling strategy. Note which products sell faster than others, and listen closely to customer feedback and reviews. Amazon selling might seem a little daunting, but it's worth the effort for your business to see a piece of online sales.
Tips for a successful holiday shipping season
With three in four customers planning to spend the same amount on holiday gifts they spent last year or more, your business needs to start preparing for holiday shopping ASAP. If you're not sure where to begin, you can:
Add a tracking FAQs section to your website 
Give shipping deadlines a dedicated space on your website 
Utilize ShippingEasy store and marketplace integrations to align with online shopping trends and customer preferences 
Start testing customer service lines and offering sales to account for early holiday shoppers and to better prepare for the upcoming holiday season
Give your business the gift of a trial to ShippingEasy.
The post Planning for the Holiday Shipping Season appeared first on ShippingEasy.