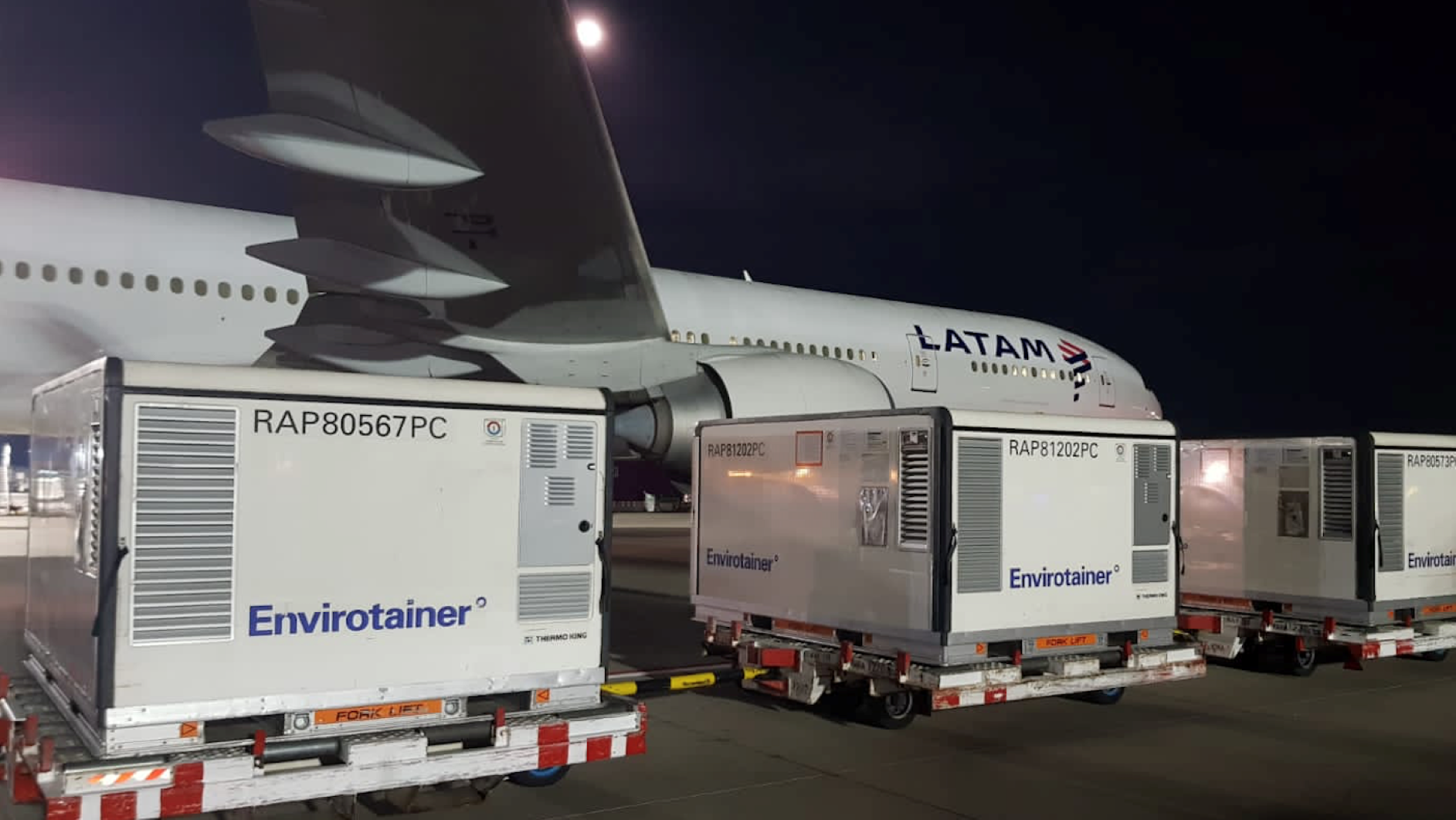 LATAM offers free delivery of COVID-19 vaccines
LATAM Airlines Group has announced that, through its Solidarity Plane program, it will make available to the authorities of the countries where it has domestic operations (Brazil, Chile, Colombia, Ecuador and Peru) the free transportation of COVID-19 vaccines in their regular domestic flights, once available.
As of November, the LATAM Group operated more than 17 thousand domestic flights in those markets, offering passenger and cargo connectivity through 91 destinations in South America.
"During this entire global health crisis, we have not spared efforts to collaborate with the communities of the countries where we serve through our Solidarity Plane program. We are excited to announce that LATAM's domestic operations will be available to support the distribution totally for free, of vaccines according to what the authorities of Brazil, Chile, Colombia, Ecuador and Peru may determine," Roberto Alvo, LATAM Airlines Group CEO explained.
Since last August, a team of over 20 people from LATAM Cargo has been planning and advancing the possible transport scenarios, considering the country and destination, infrastructure of the airports and associated logistics in preparation for the potential transfer of the vaccines. Currently, LATAM Cargo counts on 30 receiving points for medical inputs throughout the world, which include Europe, United States and Chile, and four that are waiting to be inaugurated in China.
LATAM Cargo is the first airline of the American continent to obtain the CEIV Pharma certification, under IATA, as the first in South America that relies on it. In this manner, the company validates the high standards it offers for the transport of pharmaceutical products with temperature control.