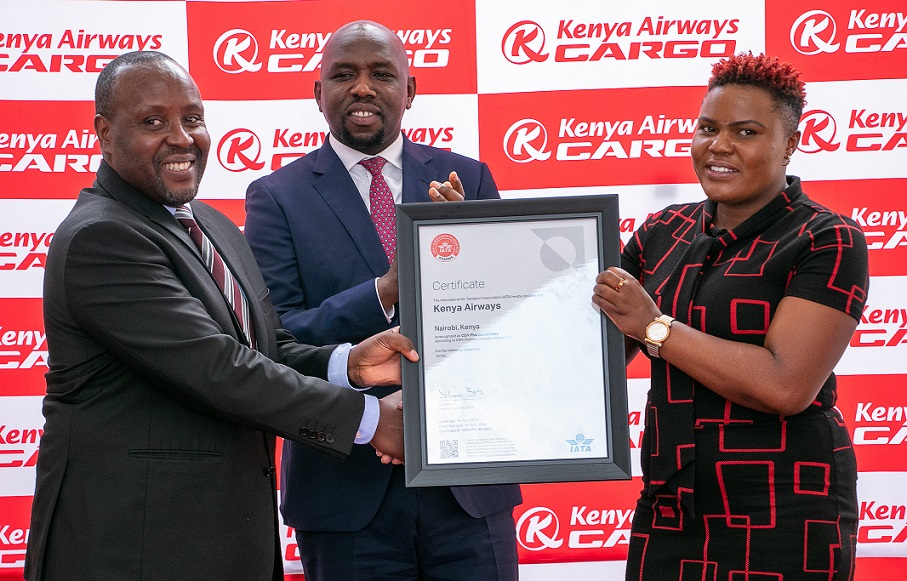 Kenya Airways Cargo achieves CEIV Pharma
Kenya Airways Cargo has been awarded IATA's CEIV Pharma certification for its KQ Pharma Facility as it targets the healthcare market.
The certification means that Kenya Airways' pharma facility complies with IATA Temperature Control Regulations and "adheres to international standards and best practices in cold chain and pharmaceutical movements".
Kenya Airways Group chief executive Allan Kilavuka said: "We will continue to improve our premium product verticals, offering long-standing standards of temperature-controlled and time-sensitive cargo transport.
"With this certification, we join a select group of international operators in reaffirming our diligence in transporting temperature-controlled and time-sensitive products via our pharma network."
Kenya Airways director of cargo Dick Murianki added: "Pharmaceutical shipments are extremely challenging and necessitate maximum dependability from airlines. It is critical to maintain the required temperature so that medication can be used as planned after shipping.
"Being one of the first African airlines to receive IATA's international certificate is the result of the work we've done over the last few years to strengthen our product."
The facility covers approximately 600 sq m and is dedicated to handling temperature-sensitive pharmaceuticals. The facility is segregated into three temperature levels: 2-8 degrees Celsius, 15-25 degrees Celsius and a freeze room.
Kenya Airways Cargo looks to expand freighter fleet
The post Kenya Airways Cargo achieves CEIV Pharma appeared first on Air Cargo News.