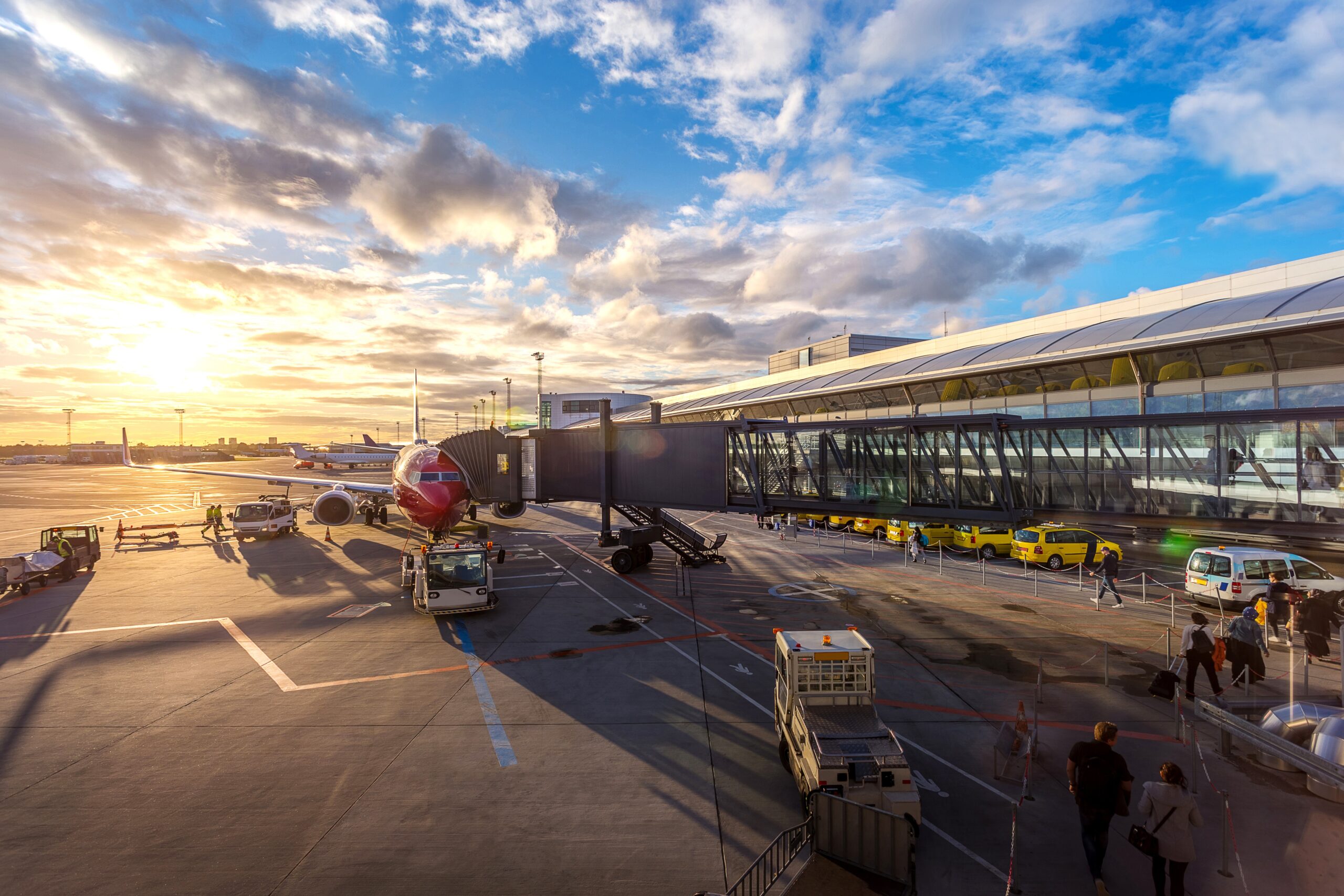 How to ensure airports don't become the next supply chain crisis
Brandon Fried, executive director of the US Airforwarders Association, looks at how air cargo hubs can avoid becoming supply chain bottlenecks.

As 2021 draws to a close, forwarders and their customers are staring down one of the most stressful business environments in recent memory.
However, despite pandemic-driven changes to cost, capacity and transit time, forwarders will never have a more prominent opportunity to demonstrate their value and fundamental role within the supply chain.
For months, major ports in the US have been making headlines for extreme and unrelenting maritime congestion. Goods manufactured in Asia are arriving to miles of backup at US ports, as the average waiting time from arrival to a berth has crept up to 18 days.
On land, scheduling delays caused by cancelled sailings, tight container availability, chassis shortages, port labour challenges, and unsurpassed high rates are dominating customer conversations more than ever.
As a result, expectations of predictable scheduling and rates have become a thing of the past and forwarders are feeling the stress of the unrealised expectations.
Recently, President Biden announced the success of proactive initiatives by his administration, pointing to a 16% surge in port productivity.
These measures include increasing the opening of maritime terminals to 24 hours a day, seven days a week, a $100 discount for container recoveries from an ocean carrier, and significant retailers removing containers to inland staging areas.
This proclaimed success however, may be more optimistic than factual. In a recent Airforwarders Association survey, almost 50% of responding organisations said the measures by the White House have had no significant impact, finding port congestion worse than ever.
About 30% reported that there has been some positive, but primarily immeasurable, effect on container availability and waiting times.
What has been less reported but is also detrimental to the supply chain is the similar state of play at airports.
About half of survey respondents reported that freight area congestion at airports is easing, but only by a small margin as airfreight truckers are reporting waiting times that often exceed four hours at major gateways around the country.
These issues have been compounded for ground handlers who are struggling to manage the unceasing cargo volume.
Companies are struggling to recruit and retain eligible workers to fill ground handling roles due to the competitive labour market. Then, many of the applicants who pass rigorous security requirements are unwilling to wait for their paperwork to be processed, which can take three or more weeks at major airports.
Alleviating the Burden at Airports
The White House can take action to reduce the severity of the congestion issue now by delaying the implementation of Executive Order (EO) 14042, "Ensuring Adequate Safety Protocols for Federal Contractors."
Throughout the pandemic, forwarders and vendors have been considered "essential workers" to provide critical supply chain support for US persons, organisations, and the federal government.
These forwarders have successfully provided essential services by strictly adhering to Center for Disease Control and Prevention and Occupational Safety and Health Administration guidelines to maintain best practices throughout their facilities nationwide.
However, forcing the industry to comply with the mandate within the EO, which requires federal contractor and subcontractor employees to be 100% vaccinated, will only create more hardship on an already constrained labour force.
The matter of adequate airport warehousing space, a concern even before the pandemic, has become more severe than ever before.
Handlers are reporting that facilities away from the airport are also at capacity since cargo owners, faced with a similar challenge, cannot accept shipments.
This problem leaves forwarders with little choice to keep freight at the airport, regardless of the resulting high storage fees assessed.
Compounding this issue, a recent mandate requires that 100% physical screening of cargo flown on international freighter flights.
As implementation of this mandate is rolled out, it is vital that regulatory organisations like TSA continue to collaborate with industry to ensure mutual understanding of goals, policy and procedures.
This kind of combined effort led to programmes such as the Third-Party Canine Cargo Screening Program, which have been crucial in performing more efficient and streamlined inspections.
The outlook for 2022 remains uncertain. The emergence of the Omicron COVID-19 variant has caused experts to question projected progress towards global recovery.
If countries impose new lockdowns, for example, we can expect greater stress and significant problems for the already oversubscribed supply chain.
Even so, forwarders have demonstrated tremendous resilience, flexibility and commitment to delivering for their customers throughout the pandemic.
Though this may be the most stressful period for the supply chain recent history, it also presents a unique opportunity to create a more efficient and cohesive shipping community.
By employing consultative and collaborative approach, forwarders and stakeholders throughout greater supply chain can continue to create a better understanding of siloed processes, develop creative solutions to complex logistical challenges, and provide superior service now and in the future.
Source: www.aircargo.com
Image: www.pexels.com