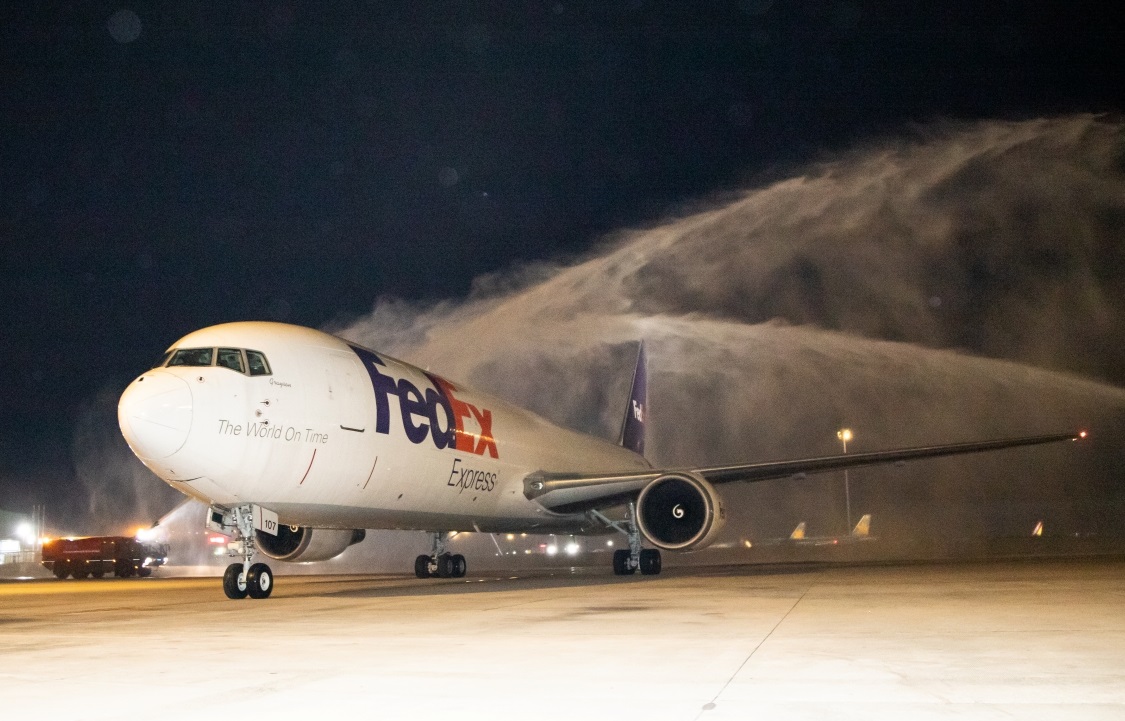 FedEx adds extra capacity between Vietnam and Europe
FedEx is expanding its presence between Vietnam and Europe with the addition of four weekly flights.
The new Boeing 767 freighter flights will operate out of Ho Chi Minh City and connect with Europe in Paris CDG, Liege and Cologne through the express firm's Asia Pacific hub in Guangzhou.
The flights are in addition to the five current flights FedEx operates out of the Vietnamese city to Europe, four of which transit through Singapore and one through Guangzhou.
FedEx said that the new flights would reduce transit times to Europe by one day, with shipments now reaching their destination in two business days.
The time saving is achieved through a faster, direct connection in Guangzhou.
Explaining the need for additional capacity, FedEx said that Southeast Asia's manufacturing hubs are growing and diversifying to include increasingly higher-value goods and services.
"Multilateral free trade agreements like CPTPP and RCEP1 are creating close-knit ties that are helping to make the region an increasingly important trading partner," FedEx added.
Karen Reddington, president of FedEx Express Europe, said: "The economies of Southeast Asia continue to present a huge opportunity for European businesses, and imports between the EU and Vietnam specifically hit a staggering $53.5bn in 2022."
Kawal Preet, president of Asia Pacific, Middle East, and Africa region, added: "The Tiger Economies of Southeast Asia continue to grow at an accelerated pace, with a forecast of 4.9% growth in 2024. What we are seeing happening in Vietnam is a great example of these regional trends."
FedEx to add new Dublin facility
Top 25 air cargo carriers: Cargo airlines tackle tough times
The post FedEx adds extra capacity between Vietnam and Europe appeared first on Air Cargo News.