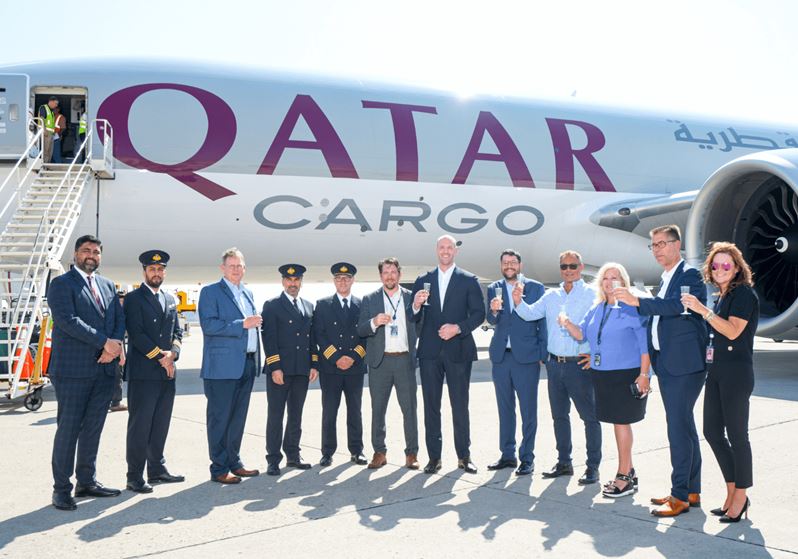 DSV partners with Qatar on flights targeting oil and gas sector
DSV has partnered with Qatar Airways Cargo on flights between Mexico, the US, Europe and the Middle East to cater for the oil and gas industry.
The twice-weekly flights are part of DSV's air charter network and operate between Mexico City and Doha via Huntsville and Luxembourg.
"This route also has the potential to extend beyond Doha by seamlessly integrating with Qatar Airways Cargo's global feeder network and becoming a pathway to other destinations," the partners said.
Mads Ravn, executive vice president at DSV, said: "By collaborating with Qatar Airways Cargo, we not only extend our market presence but also create avenues for seamless access to the Middle East with a keen focus on boosting our Oil and Gas vertical."
Elisabeth Oudkerk, senior vice president cargo sales and network planning, Qatar Airways Cargo, added: "This strategic initiative not only expands DSV's market reach, but also establishes a direct scheduled service between Huntsville to the Middle East and beyond.
"The route will see twice weekly Boeing 777 freighters offering 200 tons of capacity per week. With the addition of Huntsville, Qatar Airways Cargo's network in the Americas now increases to 22 destinations."
The forwarder has been developing its charter network this year and in May announced the launch of services from its new Phoenix-Mesa Gateway Airport station as part of its Atlas Air-operated charter network.
DSV adds Arizona flights as it looks to cut semiconductor lead times
The post DSV partners with Qatar on flights targeting oil and gas sector appeared first on Air Cargo News.