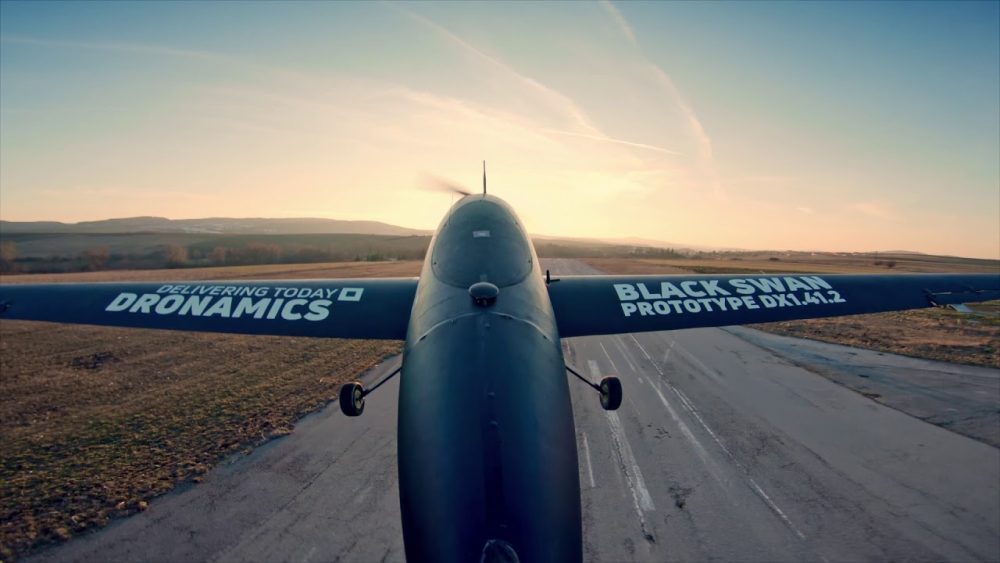 Dronamics signs up German airports
Dronamics has signed up its first three German airports to its European network that will see cargo drones fly between them.
The company, which is developing drones capable of carrying up to 350kg of cargo up to 2,500km, said the latest signatories mean it now has 38 airports in 12 European countries signed up to the scheme. Now, Paderborn-Lippstadt, Weeze and Rostock-Laage airports will be ready to join the drone operations which are scheduled to begin in 2022.
Dronamics co-founder and CEO Svilen Rangelov said: "With the first 3 droneports in Germany, we are unlocking the huge potential of the German market and confirming regional airport partners that can service large metropolitan areas like the Ruhr region or major logistics hubs like the Rostock port.
"In the coming months we'll further expand our droneports network in Germany and Europe, and to connect more and more communities to our pan-European same-day delivery network for e-commerce, manufacturing, and pharma."
Airport Weeze managing director Dr Sebastian Papst added: "We see the opportunity with Dronamics to pioneer an entirely new service that can significantly benefit the local economy and tap into the potential of unmanned cargo aviation by hosting one of the first droneports in Germany."
As part of the agreements, Dronamics will base its standardised droneport equipment, hire and train local staff to operate and handle the unmanned drone flights.
The post Dronamics signs up German airports appeared first on Global Cargo Insight.
Photo source: dronamics.com