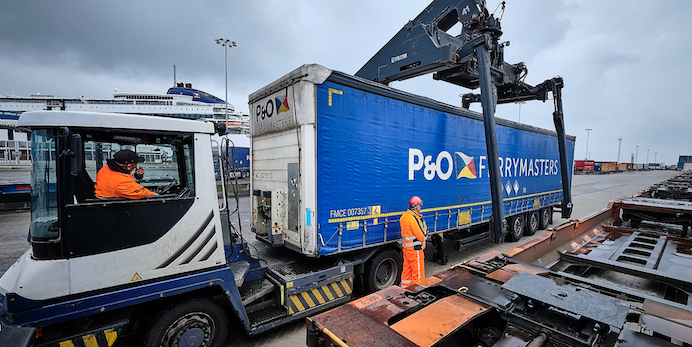 DP World rollouts integrated service
DP World and its subsidiary P&O Ferrymasters have completed their first common carrier agreement to integrate their global maritime and logistics services into a unified customer proposition.
This marks the launch of a global rollout of carrier agreements to combine their multimodal networks, exploit and deploy their global operational coverage and provide comprehensive service packages to customers.
The first of these agreements is between DP World India and P&O Ferrymasters and will provide customers with comprehensive 'turnkey' solutions to move their goods between India and Europe. This integrated offering will solve complex logistics challenges for customers using seamless combinations of DP World's global maritime and logistics footprint, and P&O's expanding pan-European network of warehouses and integrated road, rail and sea links.
Through a global service for ocean freight with a 'port-centric' logistics solution, P&O Ferrymasters and DP World can reduce the number of handling stages of their customers' goods – meaning they get to their destinations faster. Customers will also benefit from having only one point of contact for the transport of their goods from origin to destination and from new digital services, such as the tracking of cargo flows through DP World Track and Trace. These comprehensive solutions will save businesses time, give them greater visibility on the status of their goods and help them create more robust end-to-end supply chains.
Mike Bhaskaran, chief operating officer, logistics and technology, DP World, said: "Our mission is to ensure the smooth and efficient flow of our customers' goods and resources across the world. These agreements will achieve this by integrating P&O Ferrymasters' expansive European logistics network with DP World's global web of trade enabling businesses, from ports and terminals, to industrial parks, logistics and economic zones, to maritime services. We are always drawing on the extensive knowledge and experience of our talented global workforce, to create new and better solutions to solve our customers' challengers and continue to lead the future of world trade."
Thorsten Runge, managing director, P&O Ferrymasters, added: "Supply chains are becoming ever more global, crossing more borders and traversing more jurisdictions. The rollout of these exciting new agreements across the world means we can seamlessly access DP World's global footprint of port facilities and logistics and maritime operations, to simplify the challenges our customers face when moving their goods between Europe and the rest of the world. By joining forces, two of the world's foremost providers of logistics solutions can offer new comprehensive services with global reach to our customers and convey considerable benefits in speed, reliability, efficiency and transparency."