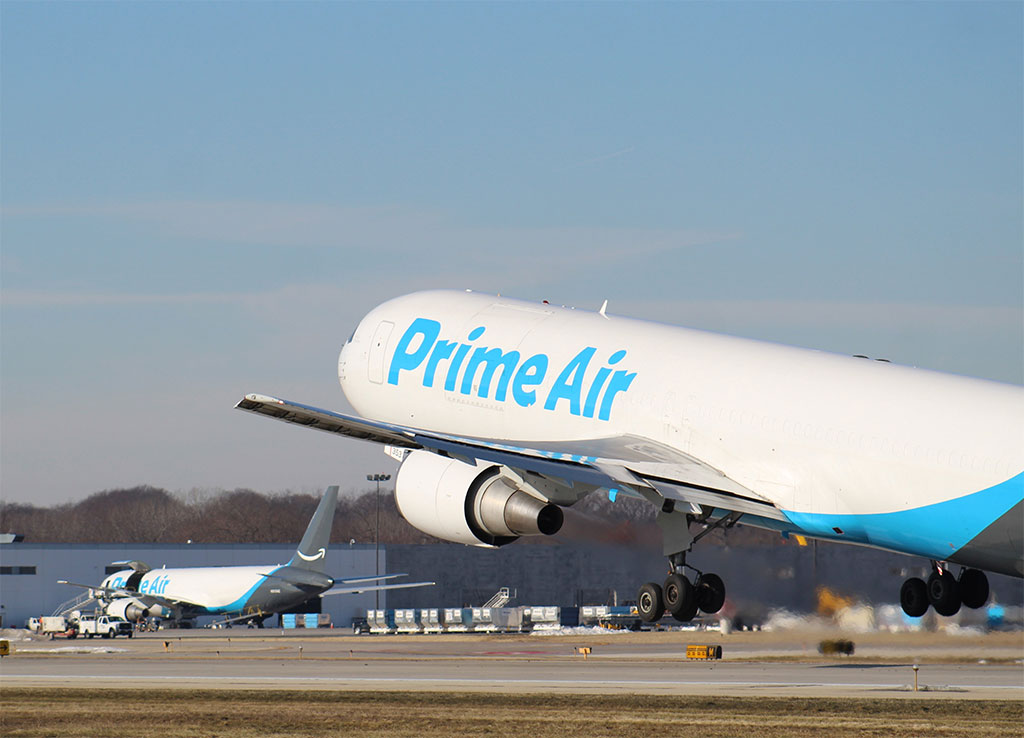 Amazon and DHL scale back ATSG freighter operations
Amazon and DHL are expected to scale back US freighter operations with lessor Air Transport Services Group (ATSG).
In a fleet outlook on February 6, ATSG said it expects to: "Operate 767 freighters dedicated to principal customers DHL and Amazon for reduced schedules and fewer block hours per aircraft across the US in the first half of 2023 versus 2022."
The lessor said that the US e-commerce giant and the German logistics company were trimming their US supply chain networks in response to economic constraints and reduced e-commerce spending in the US.
"Both companies are adjusting their ground and air distribution and fulfillment networks in the US to conform to reduced US economic growth and consumer spending levels in the first half of 2023."
ATSG added that Amazon may also reduce the number of freighters it currently leases by up to five aircraft.
ATSG expects to: "Continue to lease into 2024 four of twelve Boeing 767-200 freighters currently leased to Amazon and operated by ATSG's cargo airlines.
"Leases for the other eight are due to expire between May and September 2023. [Subsidiary Cargo Aircraft Management (CAM)] expects to retire at least three of the eight due to airframe cycle limitations and utilise the engines removed to support other 767-200 lease customers.
"CAM expects to re-lease and/or sell the remaining five 767-200 freighters which Amazon may not extend."
The plans follow confirmation in January that Amazon Air would start selling spare capacity on its aircraft as it responded to a post-pandemic slowdown in e-commerce spending.
In early 2021, a Chaddick Institute for Metropolitan Development report suggested that Amazon would look to move into third-party selling in the next 18 months.
Another Chaddick Institute for Metropolitan Development report published in September 2022 found Amazon Air had "greatly reduced" its overall rate of expansion.
In November last year, DHL highlighted the industry's demand challenges in its 'Air Freight State of the Industry' Report.
However, DHL noted in the report that e-commerce movements were expected to increase around the end of November and December.
DHL invested in its operations throughout 2022. This included an agreement between DHL Express and lessor ACIA Aero Leasing for the conversion of four ATR 72-500 aircraft into Large Cargo Door (LCD) freighters.
ATSG, through its leasing and airline subsidiaries, is the world's largest owner and operator of converted B767Fs.
Through CAM, ATSG expects to complete the passenger-to-freighter conversion and deliver fourteen B767-300Fs in 2023 and sixteen in 2024, most of which will be leased to customers based outside the US.
It also anticipates completing the passenger-to-freighter conversions and delivery of at least six Airbus A321-200 cargo aircraft to fulfil lease orders from customers based in Europe and Asia.
A similar number of A321-200 cargo conversions and deliveries are anticipated in 2024.
The company also expects the start of passenger-to-freighter conversions for what it expects to become a leased fleet of thirty A330-300s, equal to the number for conversion slots it holds.
CAM expects to begin leasing A330 freighters in 2024 and continuing into 2028.
Amazon Air set to sell space on its aircraft to third parties
Amazon Air expands again but are third-party services on the horizon?
Amazon Air slows expansion as e-commerce demand flattens
DHL: No increase for peak season volumes and flat growth into 2023
The post Amazon and DHL scale back ATSG freighter operations appeared first on Air Cargo News.