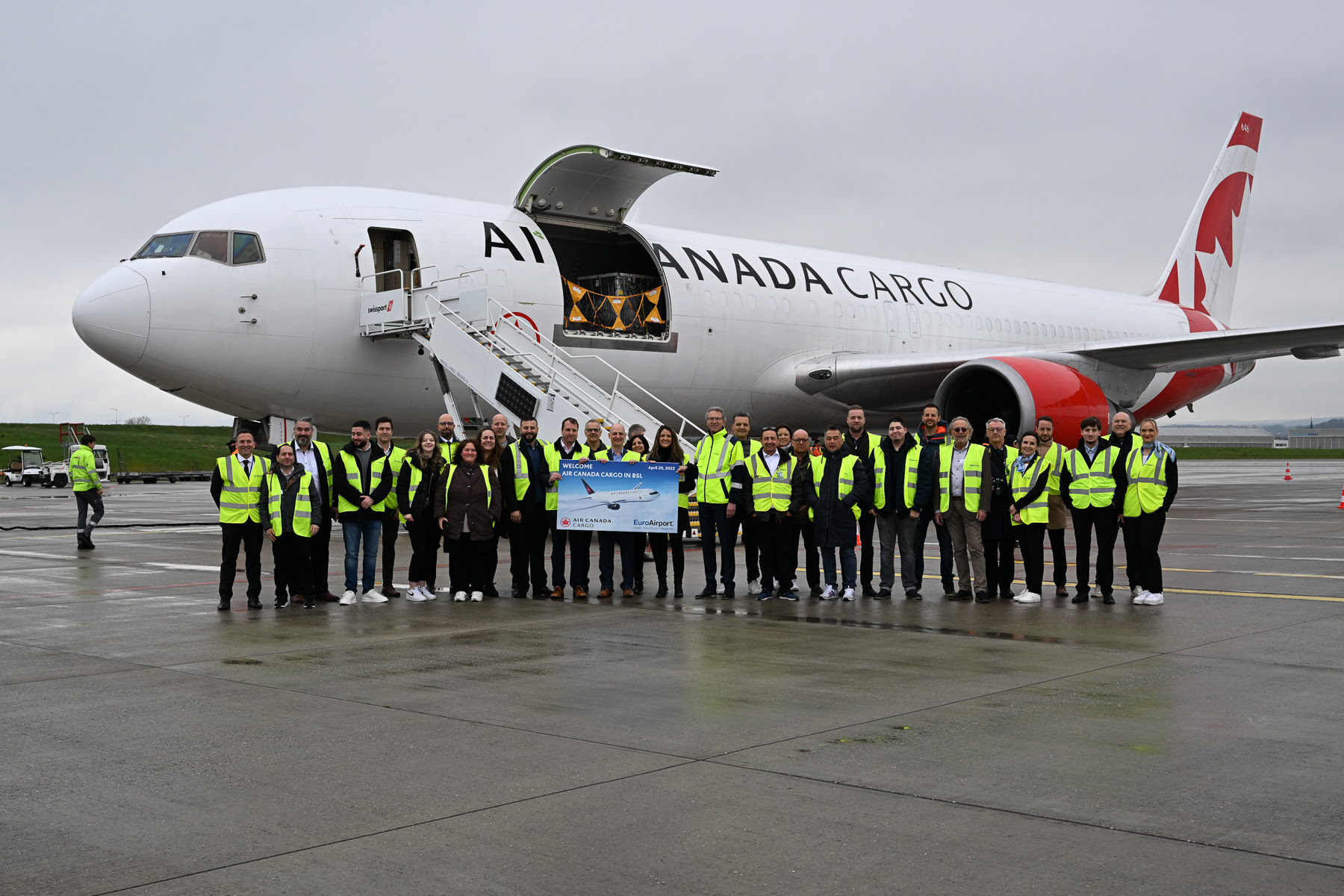 Air Canada Cargo starts freighter operations to Basel
Air Canada Cargo has begun freighter operations to Basel, Switzerland to tap into the area's pharmaceutical business.
The previously announced freighter route to Basel will be served by twice-weekly flights using Air Canada Cargo's Boeing 767 freighters.
The flights will originate in Air Canada's Toronto hub and have a stop in Halifax.
Matthieu Casey, managing director, commercial at Air Canada Cargo, said: "We are excited to be returning to Basel, this time with our freighters, to serve a key market in Europe for pharmaceuticals.
"The capability of our freighters, combined with our temperature-controlled containers and cool chain facility at our Toronto global hub position us to serve this critical market with reliable, year-round service, and ensure these important shipments can move safely and in a timely manner throughout our global network."
Air Canada Cargo's Basel service is the latest addition to its worldwide freighter network, following recently launched freighter services to Liege, Belgium; Dallas, Atlanta and Bogota.
Air Canada will put into operation four more B767Fs this year bringing its fleet of the model to seven aircraft.
The carrier will take delivery of a further two B767 freighters in 2024 as well as two B777Fs. In total, the airline's cargo fleet will stand at 11 aircraft (nine B767s and two B777s) by the end of 2024.
Air Canada adds Liege freighter flights
Air Canada sees cargo revenues slide in 2022
Air Canada Cargo adds more European freighter flights
The post Air Canada Cargo starts freighter operations to Basel appeared first on Air Cargo News.